Archive for October, 2017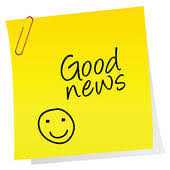 September was a productive month at the Ryde Co-op! We barely had Heritage Day wrapped up when we started into Tim Horton's Smile Cookie Week, our Meet the Needs Seniors' Fair, a garage sale, and a bottle drive! All of these events were dependent on our volunteers, amazing community support and the participation of our members and residents in Ryde.
Our Board of Directors is busy working on financial and governance paperwork, and looking with great enthusiasm to the future. We are so happy to have new people with energy and ideas stepping up. Talk to us anytime if you have an interest in helping in any capacity!
---
Foot Care Café – Wednesday, October 4 – 9:30 am to 12:00 pm
Thanks to a grant from Shopper's Drug Mart, we are able to offer Foot Care and Blood Pressure Cafes at a reduced rate of $20. Call soon as registration is limited. These Cafes will be offered at 6 week intervals, with the next date on Wednesday, November 15. Come and have two important services delivered by qualified nurses Katherine Skelding and Nancy Cronin, and enjoy a hot beverage, snack and social visit as well. As a bonus, you can join the free SMART exercise class at 9:30!
To book your appointment please call Nancy at 705-323-4021
---
Oktoberfest Dinner – Saturday, October 21- 5:30 pm
Our Special Events committee has planned a great meal to celebrate the harvest! There will be music and a cash bar.  Tickets are $10 for members and $15 for non-members and are available until October 19 at the Summerland Store.
---
Diabetes Clinic and Wellness Day -Wednesday, October 18 – 9 am to 1 pm
This free program brings one-on-one care for diabetics and pre-diabetics! As well there is a free wellness workshop offered for everyone, providing a free lunch and information on a health-related topic. To register, please call 705-325-7611.
---
 Early Years at Ryde Co-op?
We are investigating whether there might be enough interest in having the District of Muskoka bring their free Early Years program to the Co-op. We would need to present a strong case with a commitment from parents and caregivers of children 0-6 years of age. Please call Katrina Langtree at 705-687-0008 if you are interested.
---
Ryde into Winter Fundraising Dinner
A wonderful team of volunteers is hard at work planning a fantastic gala event for Saturday, November 25. Mark your calendars now for this special event. Tickets are $60 and will soon be on sale at Scotiabank in Gravenhurst! As a bonus, new manager Karl Smith is matching the price of every ticket sold!
---
Thank you!
George and Susan Lindsay of Witbeck Rd. for a generous donation to the Ryde Co-op!
Ashley Hrinkanic of Tim Horton's in Gravenhurst for choosing the Ryde Co-op as recipient of the Smile Cookie campaign. See the next issue of the Ryder to see how much we made!
Kim Beighton of IDA Drugstore in Gravenhurst for donating great goody bags to Meet the Needs Seniors Fair!
To our wonderful Garage Sale volunteers: Barb Hallett, Sharon and Gerrard Newman, Anne Myshok, Janet Merkley, Brian and Rachelle Robinson and Gail and Don Dalziel. We made $650.00!
Nancy Cronin and Sharon Newman; training to become our new VON SMART instructors!
Bruce Stephenson for cutting the grass!
---
Raise the Roof Raffle
We are having our first ever raffle! All proceeds will go to our building campaign. Tickets are only $5 each, and are available at Scotiabank and Home Building Centre in Gravenhurst. The draw will be held at our fund-raising dinner on Saturday, November 25.
Prizes are:
  A live-edge pine coffee table donated by Richard Break
  A 4 x 4 Barn Quilt
  A deck box donated by Home Building Centre
Can you help out by selling a book of tickets? Please contact a Board member.
---
WISE Senior's Clubhouse-Friday, October 6 – 12:30pm
This month's Clubhouse features a special program on Genealogy. Come on out at 12:30pm and enjoy a free lunch. For more information please call Nancy Gosse at 705-645-2100.
---
Summerland General Store
The next basket is due by Tuesday, November 7, please bring your $20 to the Summerland General by 9:30 am that day. Delivery of the baskets will beThursday, November 16, after noon. Thanks to Carrie and Ron for their ongoing support of this program!
---
 Upcoming Events
Bid Euchre – Every Wed at the Co-op from 1pm.
VON SMART Exercise program – Every Monday & Wednesday starting at 9:30am. Note: no class Mon Oct 9th
WISE Seniors' Clubhouse – Friday Oct 6th 12:30- 2pm
Tai Chi and Qigong – Thursdays 10:30 – 11:30am – $2
Ryde Knitters and Hookers – Fridays at Summerland – 10am – $2
Raffle – Get your tickets for the wonderful prizes – tickets $5 ea
Foot Care Café – Wed Oct 4th – 9:30 – noon – $20
Diabetes Clinic – Wed Oct 18th 9am – 1pm 705-325-7611 to register
Octoberfest Dinner –  Sat. Oct 21st 5:30pm
Board Meeting – Mon, Oct 30th at 10:30 am at the Co-op
Fundraising Dinner – Sat, Nov 25th
---
 COMMUNITY NOTICES
Sept monthly $20 food basket is due Tues 7th by 9 am and picked up on Thurs 19th. Download schedule here: http://bit.ly/2vKbXz6
Holy Manger Anglican Church
1st and 3rd Sunday of each month at 1 pm.
Ryde Centennial Free Methodist Church
If you haven't been yet, please join us to welcome our new Rev. Timothy Richards and his family to the community.
---
Your sponsor for October!