Archive for December, 2017

Have a very happy holiday from everyone on our Board!
We are looking forward to a fantastic 2018 with lots of great new programs. NIA is returning in April. Watch for new family-friendly events.
---
 Memberships due now!
Did you know that as a co-op member, you have an equal share in our Community Hub? One member, one vote. Members enjoy access to our free and low-cost programs, as well as discounts on some meal tickets. More importantly, you are showing your commitment to supporting our own "Place to Be".  There is a membership form available on our website at click here or from any Board member. Only $10 per adult for a year.
---
Good News!
The Ryde Co-op is the recipient of a TransCanada Corporation grant in the amount of $5000 towards our Ryde to the Future Campaign! Your Board and Building Committee are working with dedication on several major grant applications. Wish us luck!
---
Christmas Fun with Friends – Saturday, December 2 – 1 – 3pm
A great afternoon with kids' crafts, holiday treats and lots more! $4 per child. So there are enough craft supplies for everyone, please register your family with rebecca.hickey@rydecoop.ca
---
Foot Care Café – Wednesday, December 13 – 9am – 12:30pm
Thanks to a grant from Shopper's Drug Mart, we are offering Foot Care and Blood Pressure Cafes at a reduced rate of $20. Registration is very limited. These Cafes will be offered at 6 week intervals, with the next date on Wednesday, January 10. Come and have two important services delivered by qualified nurses Katherine Skelding and Nancy Cronin, and enjoy a hot beverage, snack and social visit as well.To book an appointment please call Nancy at 705-323-4021
---
Aging Artfully – Friday, December 8th – at 11:00 am
Thanks to the YWCA and a grant from the provincial government, this great free program is available at the Ryde Co-op! We are pleased to have Nancy Hunter returning with the opportunity to create some acrylic art! Light refreshments will be offered. To register please call Krishma Goraya at 705-645-9827 or register on-line at goo.gl/XGwDBF.
---
 WISE Senior's Clubhouse – Friday, December 1 – 12:30pm
This month's Clubhouse features a special free Christmas lunch. The theme is Christmas Memories. Special guest Faye Wilkinson will help us explore expressive arts with Creative Cocoon – Expressive Arts Workshop. For more information please call Nancy Gosse at 705-645-2100.
---
Come and move your way to fitness with World Beat!! Monday, December  4th, 11th and 18th – 5pm
Nancy Knapp is offering dance and choreography as part of your fitness program. Steps can be modified as needed; move at your own pace. This class will be a gentle introduction to the steps and routines with verbal cues. If it looks like fun, it is!! Nancy is trained in Zumba and choreography based fitness programs. Classes will begin Monday evenings at 5:00 pm starting December 4. Classes are $2 each.
For more information please email Nancy at endlessgifts.nj@gmail.com
---
Summerland General Store
Please have your $20 to the Summerland General Store by Tuesday, December 12th at 9:30. Baskets will be delivered on Thursday Dec 21st. Thanks to Carrie and Ron for their ongoing support of this program! http://bit.ly/2vKbXz6
---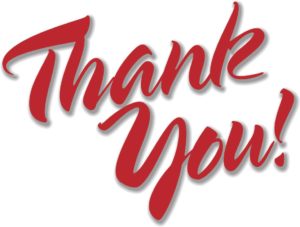 Thank you!
To Hilary Tucker for volunteering to lead a Pilates Class for the Co-op which raised $67!
To our amazing Special Events Committee for a fantastic Ryde into Winter Gala Dinner. Chef Larry, Diane Bradley, Janet Wilcox, Janis & Wes Ryan, and Joanne Dove-Barrow worked, baked and cooked for hours to make it all happen! The student helpers were amazing too! Karl Smith of Scotiabank in Gravenhurst matched the price of every ticket sold! Also thanks to the sponsors! It was an unforgettable evening! We will have the final count of funds raised in the next Ryder.


---
Welcome!
To our newest Board member, Rebecca Hickey, who has leapt into action with a list of awesome family initiatives!
To our new Seniors Community Advisor, Nancy Cronin. She will reach out to learn more about the needs of seniors in our community, on behalf of the District of Muskoka's Seniors Programs and Services staff. Thank you for taking this on Nancy!


---
Congratulations!
To Rachelle Robinson for her powerful world debut performance of River's Breath with Voices of Muskoka Women at the Gravenhurst Opera House
To the winners of our raffle prizes:
Coffee table donated by Richard Break – Anne Pegg
Barn Quilt donated by Ryde Co-op – Ann Cooper
Patio Box donated by Home Building Centre – Anne Myshock


---
 Upcoming Events
Bid Euchre – Every Wed at the Co-op from 1pm.
VON SMART Exercise program – Every Monday & Wednesday starting at 9:30am.
WISE Seniors' Clubhouse – Fri Dec 1 & Fri Jan 5th – 12:30pm
Tai Chi and Qigong – Thursdays 10:30 – 11:30am – $2
Ryde Knitters and Hookers – Fridays at Summerland – 10am – $2
Foot Care Café – Wed Dec 13th & Wed Jan 10th – 9:30am – noon – $20
Christmas Fun with Friends Event – Sat Dec 2nd – 1 – 3pm – $4 per child
Board Meeting – Dec 4th – 10:30am at the Co-op
Fitness with World Beat – Dec 4th – 5pm – $2
Aging Artfully – Dec 8th – 11am
Renew your membership – $10


---

COMMUNITY NOTICES
Dec monthly $20 food basket is due Tues 12th by 9 am and picked up on Thurs 21st. Download schedule here: http://bit.ly/2vKbXz6
Holy Manger Anglican Church
Service in December will be on the 24th at 4pm. Services will continue in the New Year on the first Sunday of every month.
Ryde Centennial Free Methodist Church
Worship service Sundays at 11am.
---
Your sponsor for December