April Ryder 2017
Exciting News!
Our Co-op

has been successful in two grant applications that will make much-needed improvements to our building. We received $2,600 from the Town of Gravenhurst's Terence Haight Fund for upgrades to our water delivery system and a much-needed hand washing sink in the Terence Haight dining room. As well, we received $22,000 from Service Canada's New Horizons for Seniors program to install new heating and cooling systems in the building. Thanks to our hard working building committee for their guidance on these grants. We expect this work to begin soon, which will cause a bit of disruption to our programs.

Much work goes on behind the scenes to sustain and grow our Co-op. The Building Committee has been diligently upgrading our building to make it Fire Code compliant. Your Board of Directors has been meeting to update our original bylaws in time for our AGM in May.  We would very much welcome volunteers to take on projects including planning upcoming fundraisers like our Heritage Day, Christmas Bazaar and Fundraising Dinner. Please speak to any Board member!

Our membership numbers are down so far this year. For a very small fee, you can show your support for our programs and boost our credibility when we approach funders. There is a form available on our web page, at the Co-op, and at the Summerland Store.
---
Pub Night, Saturday, April 22 from 7pm until 11:00pm
We are tr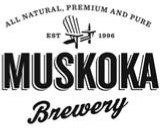 ying something new at the Co-op! We are proud to present our first ever Pub Night! Come out and enjoy some live music provided by Cruise n' Country. We strongly encourage you to line up your designated driver, who will enjoy free non-alcoholic beverages on the house. We will also be notifying the OPP of our event. Snack foods are included with your ticket and a cash bar will be open featuring fine products from Muskoka Brewery. We will be running a 50/50 draw with proceeds going to our Ryde to the Future Fund. Tickets are $10 and will be available until April 18 at the Summerland Store and at Scotiabank in Gravenhurst. Once again, Gord McNiece of Scotiabank will match the price of every ticket sold from the bank. Note: Must be legal drinking age to attend this event.
---
Diabetes and Wellness Clinic! – Wednesday, April 19, 9:30am – 1pm
The Adult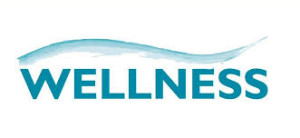 Diabetes Education Centre from the Orillia Soldiers Memorial Hospital will be offering free one on one counselling with a dietitian and nurse for people with diabetes and also for those at risk. After VON SMART class and the clinic, we will be holding a free healthy cooking class where a group meal will be prepared and enjoyed. This program is available for all adult residents and is presented by the OSMH and the North Muskoka Nurse Practitioner led Clinic in Huntsville. To register for either activity or both please call 705-325-7611 before April 12th.
---
Road Closure Information Meeting – Tuesday April 4 at 6pm
The Distri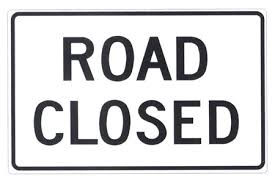 ct of Muskoka is making some much needed safety improvements to Muskoka Road 6 and the bridge between Bass Lake and Kahshe River this summer, which will cause some major diversions when the road is closed. There will be an open house meeting Tuesday April 4th at 6pm at the Co-op. Please RSVP by emailing publicworks@muskoka.on.ca or phone 705-645-6764.
---
Earth Day Work Crew, Saturday, April 22 9am– 11am
With Spring comes the need to refresh our grounds and gardens. Will you volunteer some of your time to spruce up our Co-op? We need to move some of the wood chips from the back to the Muriel Fitchett Memorial Garden before the tulips bloom, and weed and rake a bit. With many hands, a few wheelbarrows, it won't take long at all! And best of all, you can look forward to relaxing that evening at our Pub Night!
---
SMART and Tai Chi
Make your New Year's Resolution to come on out and join our fitness classes. These are offered by trained volunteers and provide not only a great workout, but a social time as well.
WISE Senior's Clubhouse- Friday, April 7th, 12:30-2:30pm
The District of Muskoka's WISE Clubhouse for Seniors offers a great no fee program and a free lunch! This month a visit from Linda May Williams to speak about therapy dogs. Linda will bring a furry friend along! Everyone is welcome! For more information, please call Emily at 705-645-2412 ext. 199.
---
Sustainability Workshops Return to Ryde
W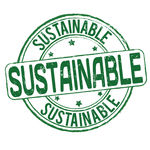 e have a great line-up of wonderful speakers for you. Each workshop is offered on a Sunday from 1:00 pm until 3pm. Admission is $15 for members of the Ryde Co-op and $25 for non-members. Membership for the Co-op is $10 per year. You do not need to live in Ryde to be a member! Call 705-687-2406 to register.
 The Many Uses of Hemp – Sunday, April 2 from 1 until 3pm
Greg Herriott has 24 years of experience in pioneering the industrial hemp and medical cannabis industries in Canada. He launched Hempola® in 1995, after two intense years of research. Greg Herriott will discuss the many virtues of hemp, covering topics ranging from food, to bio-fuel, to fibre, to medicine. He will also describe his view to the future and how cannabis will play its role.
 Herbal Remedies for Your Pets and Livestock Sunday – April 9 from 1 until 3pm
Penelope Beaudrow a certified herbalist, will discuss how to incorporate herbs into the lives of pets. Whether for an illness, cuts and scrapes, fly spray, fleas and/or even to line your nesting boxes, herbs work amazingly for all types of animals. Whether your pet is a dog, cat, mouse, bunny, goat, sheep, horse or cow (to name a few), herbs will be a real asset in your home apothecary. Level – Beginner
---
Upcoming Events
Bid Euchre – Every Wednesday at 1pm.
VON SMART Exercise program – Every Monday & Wednesday starting at 9:30am. No class Easter Monday
WISE Seniors' Clubhouse –  April 7 from 12:30 – 2:30pm. $3/person
Tai Chi and Qigong – Thursdays  10:30 – 11:30am – $2
Ryde
Knitters and Hookers – Fridays at Summerland – 10am – $2
Sustainability Workshops: 1 – 3pm
Sunday, April 2, Hemp with Greg Harriet
Sunday April 9, Herbal Remedies for Pets with Penelope Beaudrow
NIA Exercise Classes – 10 sessions on Tuesdays – starts March 28 – 10 – 11am
Road Closure and detour meeting – April 4 at 6pm at the Co-op
Diabetes and Wellness Clinic – Wed April 19, at 9:30am – 1pm
Earth Day Clean-up – Saturday, April 22, 9am – 11am
Pub Night – Saturday, April 22, 7pm – 11pm
Garage Sale – Saturday, May 6 from 7am until noon.
AGM – Saturday, June 3 at 10 – 11:30am


---
COMMUNITY NOTICES
Holy Manger Anglican Church
1st Sunday of each month at 1 pm.
Ryde Free Methodist Church
The Mother—Daughter Banquet will be held Sat. May   27th at 4:30pm. The theme is 'New Beginnings'. Please bring a favorite dish to share, dessert is provided. Dress is 'dressy/casual'. If you don't have a mother or daughter to bring feel free to bring a friend or neighbor.
Summerland General Store
April monthly $20 food basket is due Tuesday 4th by 9 am and picked up on Thursday 13th. Download schedule here: http://bit.ly/1zYziH2
Carrie and Ron would like to send a huge thank to everyone who came out to support the spaghetti dinners at the Summerland Store!
---
The Ryder this month is brought to you by:
Call Of The Wild Inc.