The Ryder for July 2014
New Website for Ryde Co-op
---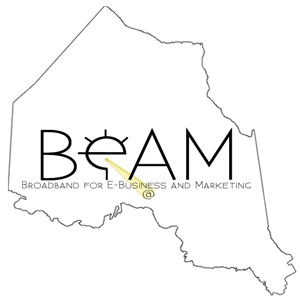 The Ryde Co-op applied for and was awarded a grant from BEAM – a program that helps small businesses with e-Business costs such as website development. Because of this grant, we were able to hire Sofa Communications to update the Co-op's website making it easier to navigate and to keep information current. One of the new additions under the Services Menu is Announcements where we can post information that comes available between editions of the Ryder. It also allows users to read the Ryder online! Please browse through it and let us know what you think of it.
Good News from the Ryde Co-op
---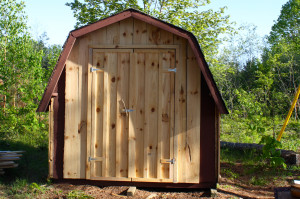 Have you noticed how beautiful the property at our Co-op is looking these days? Although there is still more work to be done, many improvements have been made. The formerly ugly shed has been transformed into an attractive and useful feature thanks to Steve and Myrna Bean, Ivan Speicher and chief carpenter, John Havenaar. These busy carpenters took the lumber that was milled by Richard Break and fixed up the shed so that it can shelter a lawn tractor and other tools. Thanks guys!
We also have fancy new chickadee decals on the windows to promote our "brand", and the handsome barn quilt installed in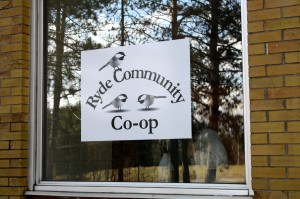 honour of our up-coming 135th celebrations. Thanks to Larry Peck and Jennie and Rick Nice! Improvements to the flower gardens are in the plans. Inside we are renovating one of the classrooms to be more functional, with office and theatre potential. The kitchen is gradually being updated as well: see below! All of these improvements are the result of the hard work and countless volunteer hours of our dedicated members. We are at a new record high, with 153 paid-up members. Thank you to our wonderful community!
Ryde Co-op Receives Pay it Forward Grant
---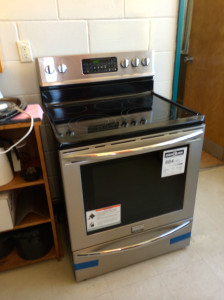 For the second year in a row, the District of Muskoka has recognized the Ryde Co-op for its good work. We were granted $1500.00 to purchase a new fridge and stove. Our kitchen is vital to all of our fund-raising and social events. Now Chefs Larry and Beckie have a reliable convection oven. We are so grateful that the District of Muskoka understands that the people of Ryde value their rural community centre and want it to survive and thrive!
Seniors' Summer Celebration
---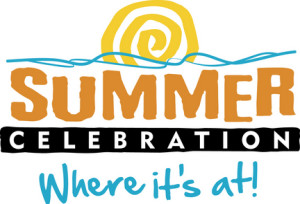 Our friend Sandra Winspear has planned a summer party for us. We'll enjoy a tasty BBQ, play some games, and share our stories. The only cost is $3.00 towards the food. Please join us! Everyone is welcome. At this Co-op sponsored event, you can learn more about the Clubhouses and Chronic Disease Management Courses that Sandra runs. For more information you can call Sandra at 705-644-4397, or Judy at 705-687-2406.
Bygone Days!
---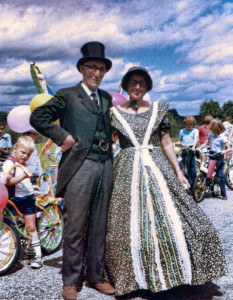 Wouldn't it be fun to see how people in Ryde looked in times gone by? Why not dress in the style of a past decade when you come to the 135 celebration! What's in your attic or the back of your closet?
Community Garden Update
---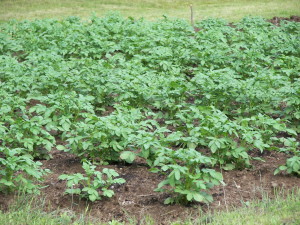 Thanks to all the rain, our community garden is growing well so far. We have a variety of plants coming up as well as some volunteer potatoes left from last year! The Ryde Co-op garden committee would like to thank Sterling Cooper for tilling the garden and the District of Muskoka for their generous support of this project. It is anticipated that the food produced will be prepared at future co-op meals, so that we can all enjoy the best in fresh, local, organic food.
Ryde Nursing Station
---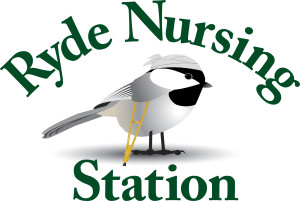 Three members of the committee attended the District of Muskoka task force meeting recently for an update on the status of the four communities that are seeking to establish nursing stations. As you may know, the initiative was on hold pending the election results, but with the new provincial government in place, it is hoped that the negotiations, which were proceeding well, will soon reach a happy conclusion. The sought-after funding model will allow for the nurse, supplies, and some rent. The communities are still required to provide a building. The communities represented; Georgian Bay, Dorset, Port Carling and Ryde, are committed and optimistic. Once the funding is in place, the Ryde Nursing Station Committee will establish a plan and begin fund-raising in earnest. Stay tuned for further updates!
Fresh Food Baskets
---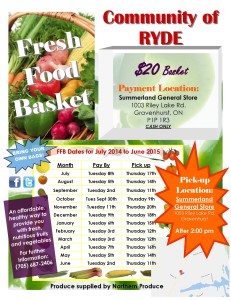 If you would like to participate in this popular program, the fee is $20 cash per basket. There is at least a $30 value in these boxes. The funds are payable at the Summerland General Store before Tuesday, August 5th, with the pick up on Thursday, August 14th. Use this link to get your own copy of the summer schedule for food baskets: Click here to download the 2014/15 food basket order dates
Flower Garden Update
---
We're getting ready to tackle the flower gardens at the front of the Co-op. Volunteers have been gathering stones to edge the gardens so that the beds can be raised and the garden expanded around the newly installed Barn Quilt. Glen McAuley and Ernest Merkley are to be thanked for making these stones available for us to collect. Thanks to a generous donation of composted manure donated and delivered courtesy of Darren Bunker (owner of Frank Cooper Construction) we will be able to amend the soil in all of our gardens to give them a much needed boost of energy. A good number of people have volunteered their gardening services when the time comes and all we need now are a few consecutive days of nice weather and some more plants to get started.
Gravenhurst Council Meeting and Annual BBQ
---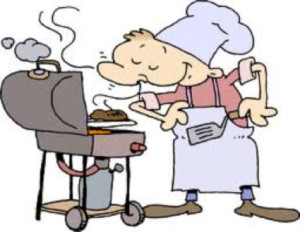 Here is a chance to meet and mingle with the present Council Members and our Mayor before they head into the municipal election. For this community event there will be one cost for – $10 per adult/$25 per family (2 adults and children under 16). Children under 5 are free. No tickets are required for this event.
Volunteer Firefighters Needed!
---
Volunteers are really needed in the Station 3/Ryde area. The Gravenhurst Fire Department is currently recruiting team-players who are physically fit, community-minded, and action-oriented to join our team. Provided: NFPA Firefighter Level I & II training, the best in protective equipment, competitive wages & insurance coverage, great looking uniforms, and a lifetime of memories that come from helping others in need… To learn more at the Town of Gravenhurst website, click Volunteer Fire Fighter. We need you to help keep us safe! Applications are being accepted through September 26th.
Volunteers needed for the Ryde 135
---
If you can help on August 16th please call Janet Merkley at 705-687-1679 or email Janet Merkley.
Free SMART Fitness Classes
---
Our free VON exercise classes are going strong. New members (age 55 plus) are always welcome. We meet each Monday & Wednesday morning at 9:30. Pack your running shoes & your water bottle! For more information please call Judy or Beckie. This program is made possible by the North Simcoe Muskoka LHIN & subsidized by the Ryde Co-op.
Information Needed
---
On August 16th at the Ryde 135 Anniversary event, we would like to do a tribute to the Ryde veterans from World Wars I & II or Korea. With the help of a great lady from the archives at the library, we believe we have a complete list of our Ryde veterans from WW I. Please send names of anyone you know from Ryde that served during WW II or Korea to Janet Merkley at 705-687-1679 or email Janet Merkley.
July's Sponsor of the Month

---

Please click image to enlarge
Sponsor: Terry Pilger
Cell: 705•644•1195
Email: Terry Pilger
Website: Terry Sells Muskoka
Facebook: Follow Terry
Twitter: @TerryPilger
---