The Ryder for June 2014
Ryde Asks … We Answer!

---
As the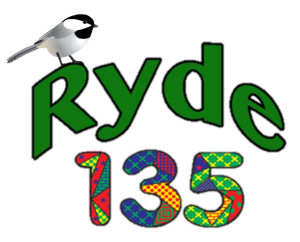 weather starts to look more like we may get summer after all, people are asking what is going to be happening for the August 16th celebrations and wondering how they can be involved:
Pancake Breakfast at the Ryde Co-op starting at 9 am. Begin your day with pancakes or waffles made by our own Chef Larry and Chef Anne Myshok and served with locally made maple syrup! A great way to start a daylong party!

What would a celebration be without a parade? As the plans unfold for the 135 Ryde Celebrations, details are being put together for a Parade to take place at 11:00 am during the morning of Saturday, August 16th. The parade will be assembled at 10:00 am. Let's make this parade an exciting part of the festivities and celebrations. Decorated bikes, horseback riders, antique cars, tractors, decorated floats are all welcome to participate. Any interested persons who would like to participate in the parade or obtain further information are asked to contact Doug and Louise Taverner at 705-687-2401. The deadline for registration in the parade is Tuesday, July 15th, 2014.
BBQ lunch available from 12 noon at the Ryde Co-op
Airing of the Quilts and Doors Open Ryde from 1 to 5 pm. Visit Barkway United Church, Holy Manger Anglican Church in Barkway, Teopoli, Great Moose Adventures, Ryde Free Methodist Church and Quilt display, Ryde Pioneer Cemetery as well as the Barkway Cemetery.
AGM and Ham Dinner 
---
The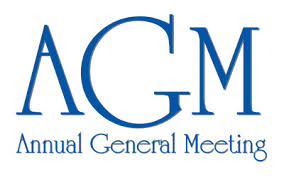 annual ham dinner prepared by Chef Larry enticed close to forty people who enjoyed an excellent ham, scalloped potatoes and homestyle sausages grilled by Steve Bean. Beckie's Baking class provided a tasty assortment of homemade pies. The meal was thoroughly enjoyed by all who attended. Following the meal, we held our AGM. The members were given a summary of the year's events and activities that were made possible through the efforts of the many people who have helped the Board make these things possible. Beckie Fitchett updated the RCC Bylaws and the changes were passed by the members in attendance. At the end of the meeting, Board Members Larry Peck, Cheryl Cooper and Steve Bean were thanked for their services to the Board and the Ryde community. We are sorry to be losing them as Board Directors but they will continue to participate as members of the Co-op. Each was presented with a small gift in thanks for their work as a Director. Ivan Speicher, Beckie Fitchett, Judy Campbell and Jennie Nice have agreed to stay on as Directors for the coming year. No nominations for additional Directors were forthcoming at the meeting but we would welcome hearing from anyone who would be interested in assuming a position on the Board for the coming year. Please contact any of the Directors to discuss this.
Lunch & Learn ~ Make Hyperturfa Plant Pots 
---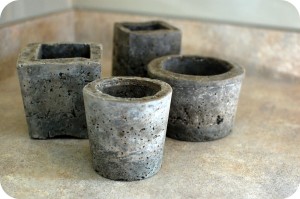 A University of Ryde credit course! Join Larry Peck for a workshop using Hyperturfa. Hyperturfa is a mixture of Portland cement, perlite (or vermiculite), and water. Create at least two original and rustic looking containers and one leaf shaped birdbath for your garden or deck. All this and lunch too for $25 on Sunday, June 8th! Only 8 spaces are left, so register by calling 705-687-5234 to make sure you have
a spot!
Free: Learn About Our Endangered Turtles at RCC 
---
The Ge
orgian Bay Turtle Hospital, located at Scales Nature Park, began the Saving Turtles At Risk Today (START) project last summer. Of the 8 species of turtles in Ontario, 7 are 'species at risk', meaning they are on their way to extinction. Come to this free turtle outreach program on June 16th and see live Ontario turtles. Learn about the species you can find right in your own backyard and how you can help save them! Of special interest are the Blanding's turtles (ones with bright yellow chins) that live in our area. Notify Scales Nature Park at 705-327-2808 if you see one of these turtles or you find a turtle that has been hit by a car.
W.I.S.E. Clubhouse 
---

What is a Clubhouse? It is a group that meets to socialize, learn, prepare and enjoy food and have lots of fun. Although the Clubhouse is aimed at Seniors, anyone can attend. The topics for each month's meeting will depend on the participants' needs and wishes. Come on out for a couple of hours of relaxing fun! The only cost is $3.00 towards the food. Please join us!For more information you can call Sandra at 705-644-4397. 
Baking with Beckie 
---
Jo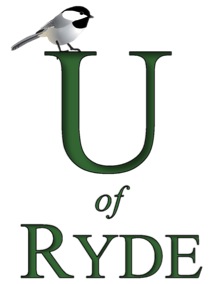 in the Baking with Beckie class on Tuesday, June 17 at 9:00 am for another enjoyable morning! The cost is only $10 for members. A University of Ryde credit class! To register please call Beckie at 705-687-2919.
Lunch and Learn ~ Build a Bat Box

---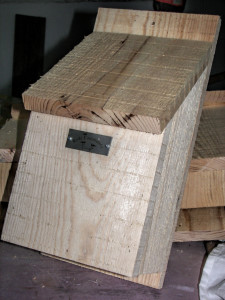 Here is a unique idea to help the Co-op, learn a skill, enjoy a great meal prepared by our own Chef Larry and take home a bat house to encourage some mosquito-eating furry friends to your property! Volunteers Randy Powell, Steve Bean and Richard Break have assembled bat house kits from some of our lumber. Participants will help to assemble the kits so that we can sell them at an upcoming event, but as a reward, can take one home. The cost for this Lunch and Learn is $20 for members and $30 for non-members.
History of Ryde Books Available! 
---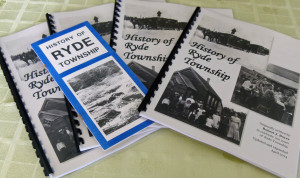 In 1979 for the Ryde Centennial, Robert J. Boyer, former MPP and local historian, wrote a 17 page 4″x 9″ booklet entitled "History of Ryde Township".  Many copies of that booklet can still be found in homes in and beyond Ryde, a precious memento of days gone by.
For our Ryde 135 celebrations, that booklet has been revised and updated to add information from the last 35 years and includes over 150 pictures (many more than 100 years old), twelve map segments, copies of 15 historical newspaper clippings, and some original material.  It includes brief glimpses into the lives of 28 of Ryde's founding families.  It is an 8.5 x 11 inch 60-page document printed on high quality paper with front and back card stock covers protected by plastic covers on both sides and secured with a Cerlox binding. This is a fund-raising initiative by the Ryde 135 Anniversary Committee.  The price is $20 cash; sorry no debit or charge cards can be accepted.
Copies are available at Summerland Store, or by calling Janet Merkley705-687-1679, Louise Taverner 705-687-2401, Carol Fraser 705-684-9459, Jennie Nice 705-687-5234, Judy Campbell 705-687-2406, or Carol Wagg 705-687-6992.  Copies will also be available on August 16th.
On August 16th it's All About the History 
---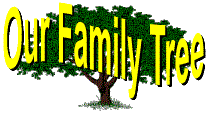 Tell the story of your family in Ryde by booking a spot to display family photos, documents, artifacts, and memorabilia.  The Family History tables will be on view after the speeches and throughout the afternoon.  A family member must be in attendance at all times until the display is dismantled, so arrange to take turns so everyone gets to take part in other Ryde 135 Celebration activities.  Indoor tables provided, or bring your own.  Space is limited, so please book soon.  Deadline to reserve is July 15th, or sooner if all available spots have been spoken for. Set-up will take place on the evening of August 15th between 4-7 pm or by special arrangement.  For more information, call Jane Braden 705-684-9482 or Carol Wagg 705-687-6992.
Airing of the Quilts
People who would like to lend quilts to be displayed at the Free Methodist Church should contact either Louise Taverner 687-2401 or Janet Merkley 687-1679.  Quilts may be dropped off at the church on August 15th (time to be announced later) or picked up during the week prior to August 16th.
Greenhouse Opportunity 
---
Thro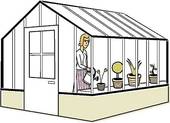 ugh our connection with the District of Muskoka's Draft Food and Agriculture Charter, we learned about an opportunity for a co-op member. Colin Sober-Williams, a young farmer, has received funding for a greenhouse that would provide seedlings for students and people who might not otherwise have access to good food. Colin is looking for a site for the greenhouse. If interested, please call Colin at 705-558-6399
The June Ryder has been made possible by the support of North Base Enterprises
---