May Ryder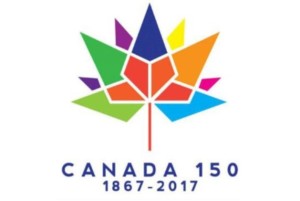 Grant News! The Ryde Co-op has been awarded two grants from the Muskoka Community Foundation's Canada 150 fund! These will be used to update our Barn Quilt rack cards and website, and to create a beautiful new 8 x 8 barn quilt in honour of Canada's birthday!
---
Welcome to new Board Member and Special Events Committee!
We are delighted to have Andrew Taylor join our group as our new Director of Information Technology. Andrew is a long-time cottager in the area who helped us establish our computer lab. As well, we now have a Special Events Committee! Welcome to Janis and Wes Ryan, Tracy Barkshire and Dave Pegg. This team did an amazing job organizing our first ever Pub Night!
---
Notice of Annual General Meeting Saturday, June 3 -10 am
Please attend this important meeting. We have made some updates to our bylaws which need to be approved by our members. Important information will be shared. Our dedicated Board of Directors encourages you to join our team. Do you have expertise in governance, accounting, fund-raising, or history? Are you a person who loves Ryde and wants to see our Co-op continue to grow and flourish? Speak to any Board member for more information.
---
Garage Sale:  Saturday, May 6 – 7 am-Noon
Please bring your donations to the Co-op after 2:30 pm on Friday, May 5.  This is a big fundraiser for us, so please be generous when donating and shopping! If you can help with this event please contact a Board Member.
---
Advertising with us
Do you have a business and want to get the word out about it? We have two advertising spots available in our Ryder, one for September and one for October. Only $175.00 for a year (eg. September to September). Your ad will be present every month in our Friends of Ryde column and a bigger ad in the month you choose. The Ryder is mailed out to over 300 people each month plus emailed out and posted on our website. If you are interested please contact one of our Board of Directors.
---
Summerland General Store
Carrie and Ron would to like thank the community for their strong support with regard to the Housey's Rapids bridge closure this summer. While you are at the store, don't forget to order a Fresh Food Basket for $20. Orders must be in by 9 am on Tuesday, May 9, and pick up day is Thursday, May 18, in time for your May long weekend company.
---
Pub Night and More Thank yous!
We are so lucky to enjoy generous support from our community! This month we extend our heartfelt thanks to Muskoka Brewery for their generous donation of beer for our pub night, Gord McNeice at Scotiabank for matching ticket prices, Sofa Communications for their poster, and of course, Dave Cruise and his awesome band for donating their musical talents! As well, we thank Jeff of Giant Tiger, who discounted the price of soft drinks. Our Special Events Team of Tracy, Dave, Wes and Janis went above and beyond to make our first Pub Night a great event! Thanks to Chris Brunton of Muskoka Thunder Motorcycle Riders for donating his 50/50 winnings of $102.00 back to the Co-op. We also were gifted folding tables and a toolbox by Blake and Erin Tavener and contributions to our Bottle Drive from Chris and Ron. Thank you to Sterling and Cheryl Cooper for the use of the Church during our renovations.
---
SMART and Tai Chi
Join our fun fitness classes. These are offered by trained volunteers and provide not only a great workout, but a social time as well.
---
Wise Clubhouse-Friday, May 5 from 12:30 to 2:30pm
The District of Muskoka's WISE Clubhouse for Seniors offers a great program and a free lunch! There is no charge for the WISE Clubhouse. This month's special guest speaker is Jim Gilette, a honey producer from Orillia. He will be offering a presentation on honey bees and the process of collecting and producing natural honey products. For more information, please call Katelynn at 705-645-2412 ext. 199.
---
 Upcoming Events
 Bid Euchre – Every Wednesday at the RCC from 1pm.
VON SMART Exercise program – Every Monday & Wednesday starting at 9:30am.
WISE Seniors' Clubhouse –  May 5th from 12:30 – 2:30pm. $3/person.
Change in Date – WISE Clubhouse-Friday, June 23 from 12:30 to 2:30
Tai Chi and Qigong – Thursdays  10:30 – 11:30am – $2
Ryde Knitters and Hookers – Fridays at Summerland – 10am – $2
NIA Exercise Classes – 10 sessions on Tuesdays – 10 – 11am
Garage Sale: Saturday, May 6 from 7am until noon.
Next Board Meeting – May 8th – 10:30am. At the Co-op. All are welcome.
AGM: Saturday, June 3 at 10 am at the Co-op.
Saturday, June 10-Knit in Public Day!
Heritage Day – Sat Aug 19th
Co-op Bottle Drive-Saturday, September 30. Save those empties for a good cause!


---
 COMMUNITY NOTICES
Holy Manger Anglican Church
1st Sunday of each month at 1 pm.
Ryde Free Methodist Church
The Mother—Daughter Banquet will be held Sat. May 27th at 4:30pm. The theme is 'New Beginnings'. Please bring a favorite dish to share, dessert is provided. Dress is 'dressy/casual'. If you don't have a mother or daughter to bring feel free to bring a friend or neighbor.
May monthly $20 food basket is due Tues May 9th by 9 am and picked up on Thurs May 18th. Download schedule here: http://bit.ly/1zYziH2
---
The Ryder this month is brought to you by:
Gravenhurst KOA Campground