The Ryder for April 2016
Help Is Needed at the Co-op!
Your Board of Directors continues to work diligently at the Co-op but as we move forward to improve and upgrade the facilities at our new home, we need your help as well to make it all happen. Please make a small commitment to your Co-op and the community – help is needed on the following committees:
Building and Facility Planning – Capital Needs: Next meeting ~ April 6th, 2 pm at the Co-op
Grounds and Gardens: Spring Cleanup ~ April 23rd, 9 am until noon
Building Maintenance – Committee Members Needed ~ job specific TBA
Fundraising Activities – Committee Members Needed ~ to coordinate and run community events
Heritage Day August 20th: Next meeting ~ April 26th, 6 pm at the Co-op
For information or to participate on a committee, please call Judy at 705-687-2406.
---
 

Winner, Winner, Chicken Dinner!
Chefs Larry and Anne are planning a tasty Chicken Dinner for us on April 16th. Our thanks to Janis Ryan and Lorraine Masters for making the great desserts for the Stew Dinner. Can you help by making a dessert for the Chicken Dinner? Please let Jennie know – 705-687-5234. Tickets can be reserved ahead or purchased at Summerland General Store until Thursday, April 14th. Members $10, non-members $15. Remember to bring your dishes, cutlery and cups!
---
 Internet Café
Join us this month on Wednesday, April 13th at Summerland General Store beginning at 10:30 am, for Internet Café. This is an opportunity to get some assistance with your various devices. Fee: $2. Contact Jennie for information at 705-687-5234 or email ryde.coop@gmail.com.
---
Sustainability Workshops
We have a great line up for this spring! All workshops are intended for adult participants and will run on a Sunday afternoon from 1-3 pm and cost $15 for members or $25 for non members. Materials fees may apply so please check the descriptor. Pre-registration is required for all workshops – please call Judy at 705-687-2406.
 The Honey Bee – April 17th
Materials Fee: $5/participant
Join Wayne McGill for an afternoon of bees! Wayne will be speaking about bee biology, the inhabitants of the hive, organization in the colony, seasonal cycles and activities of the colony, and swarming. Learn the physical structure of the hive invented by Langstroth and how to get into beekeeping and the associated costs. A honey tasting opportunity will be offered. Door Prizes!
5 Lessons in Self-Reliant Living – May 1st
The Wilsons are back! These modern pioneers will have demonstrations and tastings:
How to keep your furnace running in a power outage
How to raise chickens for fun and food
Growing vegetables without digging
Making your own laundry soaps and household cleaners
Easy ways to find and eat wild food
Needlefelting – May 15th
Materials Fee: $5/participant
Join Barkway fibre artist Hannah Lin to learn the ancient art of needle felting with 20th century tools! Get hands on with colourful wool fleece to make a picture or three-dimensional object.
---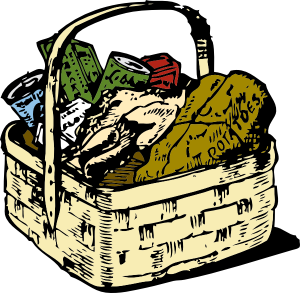 April Fresh Food Baskets
Take advantage of the Fresh Food Basket program offered through the District of Muskoka with the support of Carrie and Ron at the Summerland Store. Please drop off your $20 (cash only) to the Blue Store before 10 am on Tuesday, April 5th. Pick up will be on Thursday, April 14th. For a downloadable calendar please follow this link: http://bit.ly/1zYziH2
---

WISE Clubhouse for Seniors
The District of Muskoka provides us with this great free program with a healthy lunch included. Join us on April 8th at 12:30 pm for this educational program in a relaxed and social setting. This month the Healthy Aging Series continues. Lunch is included! For information call Lindsay at 705-645-2412 ext. 444. If you have any suggestions for speakers, please contact Lindsay at 705-645-4488 ext. 444. If you are seeking information on services available to seniors, please contact Joan Clifford at 705-687-3505 or Susan Ward at 705-687-4553.
---
VON SMART Fitness Classes
Our friendly group of active seniors always welcomes new members. SMART is a balanced and tested, safe and effective program that gets results! Free for those 55 and over thanks to funding from the local LHIN and the VON.
---
Soup and Sandwich Lunch
April 10th will be the last soup and sandwich lunch until the Fall, so don't miss the chance to join friends and neighbours for a chat. Chefs Larry & Anne prepare the best $5 lunch in Muskoka. This month we are happy to feature a display of the work of Ryde craftsmen Richard and Bill Break. No advance tickets are required.
---
Free Cooking Class
We are pleased to welcome the Cooking for One (or Two) 65+ workshop through the District of Muskoka's Senior Community Advisor program and the Muskoka North Good Food Co-op. There will be one class offered in Ryde on Wednesday, April 20th. The course is free and includes cooking tips, food literacy skills, stretching grocery dollars and lunch. You will cook and share a meal and take home three extra meals! Call Lindsay Lima 705-645-2412 ext. 444 for more information and to register.
---
Upcoming Co-op Renovations
The Co-op will be closed from May 30th until June 13th for renovations to make our building accessible. This was made possible by an Enabling Accessibility grant obtained from the Federal Government. The grant is being used to install a new front door, a wheelchair ramp with railing and to make our washrooms fully wheelchair accessible. Timber Muskoka will be doing the work. During the renovations, VON SMART, Tai Chi and the WISE Clubhouse will be taking place at the Ryde Centennial Free Methodist Church. The Co-op extends thanks to the Free Methodist Church and congregation for extending us the use of their facilities.
---
Spring into Summer Art Crawl June 25
We have an opportunity to showcase the many artists & craftspeople of Ryde during this Gravenhurst Event. The Co-op has booked a table in the Opera House, & we would like as many people from Ryde to join us as possible. Tables are $25 each with proceeds going to fund a scholarship for a Gravenhurst art student. For information & to book a table in the Opera House, please call Penny Varney at 705-687-8078.
---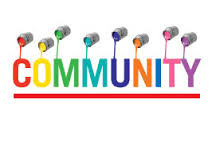 Community Notices
Holy Manger Anglican Church

Services will be held on the first and third Sunday of each month.
Ryde Free Methodist Church

Mother/Daughter Banquet May 14th, starting at 4:30 pm.
Summerland General Store

The April monthly $20 food basket order is due in cash on Apr. 5th at 9 am and picked up on Apr. 14th. Bring boxes or bags.
Watch for the return of summer and Kawartha Dairy Ice Cream!


---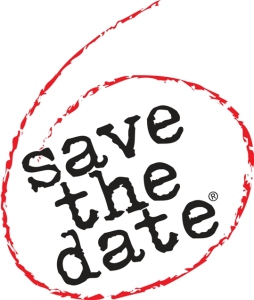 Upcoming Events
Mobile Health Hub – Every Thursday from 9 am to 3:30 pm. Call for an appointment! 1-866-545-0811
Bid Euchre – Every Wednesday at the RCC from 1 pm.
VON SMART Exercise program – Every Monday & Wednesday starting at 9:30 am. s
Tai Chi and Qigong – Thursdays – 10:30 – 11:30 am – $2
Ryde Knitters – Fridays at Summerland Store – 10 am
WISE Seniors' Clubhouse – Apr. 8th from 12:30 – 2:30 pm. Free lunch will be provided.
Monthly Soup & Sandwich Lunch – Apr. 10th – $5/person
Internet Café – Apr. 13th – 10:30 at Summerland Store – $2
Cooking for Seniors 65+ Workshop – Apr. 20th – free but register at 705-645-2412
Chicken Dinner – Apr. 16th – dinner promptly at 5:30 pm. Tickets required. Available at Summerland or reserve ahead until Apr. 14th. Members $10, non-members $15
Sustainability Workshops Returning! All workshops will run from 1 until 3 pm. Some material fees may be required. Advance registration required – 705-687-2406

17th – "The Honey Bee" with Wayne McGill
May 1st – "Self-reliant Living" with The Wilsons
May 15th – "Needle Felting" with Hannah Lin

Heritage Day – Aug. 20th – Volunteer help needed!


---
The Ryder was brought to you this month by:
Call of the Wild

Please click image to enlarge
.