The Ryder for August 2015
---
Vendors Wanted for Heritage Day, August 15th
Do you have a craft that you would like to sell at our Heritage Day in August? We are looking for vendors who would be interested in having a booth that day. The fee is $25. You will be responsible for your own set-up and power will not be available. If you are interested, please contact Judy Campbell at 705-687-2406 for more information and an application form or download a form from the website by  clicking here.
---
 Ryde Barn Quilts on Display at Canada Summit Centre Huntsville!
The Ryde Heritage Committee has been honoured with the opportunity to showcase our barn quilts at the Huntsville Summit Centre for three months starting Wednesday, August 19. For this event, ten brand new quilts have been created in fabulous new colours selected by Micki and Heather at Colour N' Light (Benjamin Moore, Gravenhurst and Bracebridge). Come out and see our wonderful quilts. These new quilts are for sale, to benefit the Co-op.
---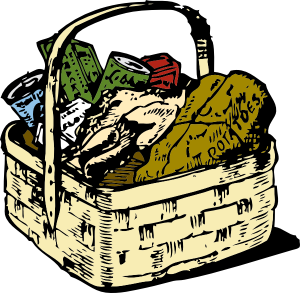 August Fresh Food Baskets
The Fresh Food Basket program is offered to us through the District of Muskoka. It promotes good nutrition and good value. Please pay at the Summerland General Store before Tuesday, August 4th, with the pick up on Thursday, August 13th. Thanks to everybody who supports this program, but especially Ron and Carrie! Here is a downloadable schedule: http://bit.ly/1zYziH2
---
Ryde Heritage Quilt Display at Muskoka Boat and Heritage Centre – Now until August 9th
Thank you very much to all of the heritage quilt owners who have generously agreed to loan their family treasures to the Boat and Heritage Centre. Make sure that you don't miss the exhibit of hand-made unique quilts that celebrate Ryde heritage and complement our beautiful barn quilts. Our next show is in Huntsville at the Summit Centre which begins on August 19th.
---
Save the Date!
Thanks to the financial support of our great sponsors (shown on the poster) the Ryde Co-op is excited to be bringing Ryde's own Grant Tingey and his band Hired Gun to perform on Heritage Day in August. A great day is being planned and you are all invited to be a part of celebrating our wonderful community.
---
 Ryde Co-op's Third Annual Meet the Needs Day
Once again, the Ryde Co-op has been successful in obtaining funding from the Senior's Secretariat for a free senior's information fair to be held this October. This wonderful event features over a dozen service providers, free lunch, free transportation and a chance to win prizes. We are still putting the program together, but so far we are offering seminars on how to receive more government benefits, winter safety, a blood pressure clinic, and much more.
---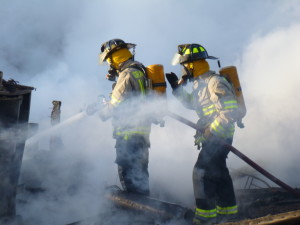 The Gravenhurst Fire Department  Needs YOUR Help!
Gravenhurst Station 3 in Ryde is in need of more firefighters to help meet the needs of our community. The department has started its annual recruiting drive, but needs people who live in the Ryde area particularly. If you are over 18, in good physical condition and enjoy a challenge, please consider applying for the next recruit class. The department provides all equipment, good remuneration and transferable skills. For more information, check the Towns webpage by clicking here or here
---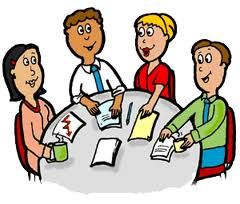 Call for Members – Ryde Capital Building Committee
Do you have expertise in building and construction? We need your help to develop a long-term plan for the Co-op building's sustainability. Meetings will be held monthly as needed. Please call Judy at 705-687-2406 or email campsoup@bell.net.
---
Upcoming Events
Note: Soup and Sandwich Lunch resumes in November
Note: Internet Café resumes in September
Note: WISE Seniors' Clubhouse – resumes in September
Bid Euchre – Every Wednesday at the RCC from 1 pm.
VON SMART Exercise program – Every Monday & Wednesday starting at 9:30 am.
Ryde Heritage Quilt Display at Muskoka Boat & Heritage Centre – May 15th to Aug. 9th
Tai Chi and Qigong – Thursdays – 10:30 – 11:30 am – $2
Ryde Heritage Day – Aug. 15th – 10 am to 4 pm
Ryde Display at the Summit Centre in Huntsville – 19th to Nov. 17th
Ryde Culture Days Reception at Summit Centre – Sept. 25th 4 – 6 pm
Meet The Needs Day #III – Oct. 15th – 10 am to 2 pm – enjoy a free lunch!


---
Community Notices

Holy Manger Anglican Church
Services will be held on the first and third Sunday of each month at 1 pm.
Ryde Free Methodist Church
The Fri. night Youth Group meetings, and 10:00 am Sunday School time are now over until Sept. 11:00 am Sunday Services continue.
Summerland General Store
The August monthly $20 food basket order is due in cash August 4th at 9 am and picked up on August 13th. Bring boxes or bags.


---
 The Ryder was brought to you this month by:
Wendy Pilger, Autumnmist Goldens
Please click image to enlarge.