The Ryder for August 2016
Heritage Day is Coming! Saturday, August 20 from 10 – 3
Come and celebrate our first year of ownership of our building! Ryde Heritage Day is our annual outdoor community gathering that features music, food, vendors, displays and fun for all. Admission is by donation. This year we have a great line up of attractions including:
Music by Cruise N Country
BBQ
A working vintage steam engine
Twin Maples Farm horse and carriage rides
Moose FM
KidZone
Vintage vehicles
Gravenhurst Library Tent featuring a famous Snow Princess
Shriner Clown
Vendors and displays!
It takes a lot of volunteers to present a special day like this one. We need help with parking, food service, set up and clean up. Also, if you would like to sponsor our poster, spaces are $100. Please call Judy at 705-687-2406 to sign up!
If you are a vendor who would like to set up a table ($25), please call Tracy Barkshire for a form at 705-715-1500 or email Tracy Barkshire. Also let Tracy know if you would like to display your vintage vehicles.
---
Perseid Star Gazing Party
CBC News reports: "The summer's best shooting star show is expected be even more spectacular this year, thanks to an unusual "outburst" that only happens about once a decade. Astronomers predict the Perseid meteor shower, which peaks on the night of Aug. 11-12, will produce about double the number of meteors as it normally does. The Perseids happen each August as Earth passes through the stream of dust and debris left by the comet Swift-Tuttle. As those particles or meteoroids smash into the Earth's atmosphere and burn up, they produce bright streaks across the sky that we see as meteors or shooting stars.
During a typical year, if skies are dark and clear, you can expect to see a meteor every minute to every 30 seconds during the peak, says Peter Brown, a professor with the Meteor Physics Group at Western University in London, Ont. "And a lot of those meteors will be pretty bright. "This year, he says, "the rates could be up to … a couple every minute, maybe even three a minute" if you're camping or at the cottage, away from city lights. Dark skies are key to seeing lots of meteors."
On Thursday, August 11th from 10 pm until midnight (weather permitting), let's start a new August tradition. There is lots of room to lie down on the grass behind the Co-op to watch the show. Bring your own sleeping bag, because the best way to view the show is to lie flat on your back. Flashlights and binoculars are recommended. The Co-op washrooms will be open, and hot chocolate and snacks will be available for purchase.
---
August Fresh Food Baskets
Take advantage of the Fresh Food Basket program offered through the District of Muskoka with the support of Carrie and Ron at the Summerland Store. Please drop off your $20 (cash only) to the Blue Store before 10 am on Tuesday, August 9th. Pick up will be on Thursday, August 18th. For a downloadable calendar please go to Fresh Food Baskets 2016.
---
WISE Clubhouse for Seniors
The District of Muskoka's WISE Clubhouse for Seniors will be held on Friday, August 5th and September 2nd. This is a great free program with a healthy lunch included. If you have any questions or suggestions for speakers, please contact Lindsay at 705-645-4488 ext. 444.
---
VON SMART Fitness Classes
Yes, we will be continuing Mondays and Wednesdays starting at 9:30 am through the summer! Our friendly group of active seniors always welcomes new members. We welcome our newest volunteer instructor, Janet Wilcox! SMART is a balanced and tested, safe and effective program that gets results! Free for those 55 and over thanks to funding from the local LHIN and the VON, and sponsored by the Ryde Co-op.
---
Clean out your Cottage Garage and Bake Sale
We had so much fun and did so well at our last garage sale, that we thought we would do it again on September 17th! We will be calling on our fabulous bakers again, and asking everyone to look around for those top-quality items to donate to a wonderful cause – the Co-op! You can drop off donations on Thursday, September 15th after 2 pm, or any time Friday before the sale. Volunteer staff will price and sell your items. Please show your support of the Co-op by baking, donating and shopping! To volunteer to help with this project, please call Judy at 705-687-2406.
---
Fourth Annual Meet the Needs Day
Thanks to support and funding from the OACAO and the Seniors Secretariat, we are once again offering a free day of services, food and great information on September 15th.
Ryde is your one-stop destination for expert advice with over 15 presenters. Chef Larry will prepare a free lunch, and there will be door prizes and free groceries! Plan to join us for this great event. There will be free transportation from Downtown Gravenhurst from the Womens' Centre.
---
Women of Ryde – Participate in a Reenactment!
Are you interested in participating in a fun event to mark the 100th anniversary of women's right to vote and the Temperance Cruise of June 22, 1866 on the original steamship the Wenonah? Come in period dress – long or longish skirt, blouse maybe with lace, long sleeves, white or cream, hat with wide brim, fake flowers/veil, white gloves (sold at Steadman's, Gravenhurst), closed toe shoes and socks (no sandals). Protest signs for both topics will be provided and you will be able to carry them and wave them. Note: Sawdust City Brewery will be on site for people (mainly men) to buy a beer despite the protests of the women. For information, call Mary Storey at 705-684-9560 or email Mary Storey.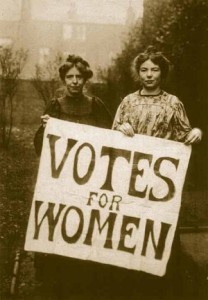 Petticoat Power Cruise
Date: August 27th
Demonstrations: 1 pm – 2pm
Wenonah II Cruise: 2:15 – 4:15 pm
Info/Tickets: 705-687- 6667.
Cost: $37.45 + $5 for the YWCA
Celebrate the temperance cruise of June 22, 1866 -150 years ago held on the first Wenonah & mark the 100th anniversary of women's right to vote in Canada.


---
Holy Manger Anglican Church
The Anglican Diocese is considering closing Holy Manger Anglican Church in Barkway. Since closing Harmony & Barkway United Churches, our community has only Holy Manger Anglican & the Ryde Centennial Free Methodist Church in Housey's Rapids left. Built in 1890, Holy Manger was a Free Methodist Church until the Anglican Church purchased it in 1964. Help save this church! Write a letter to the attention of the 'Executive Committee of the Diocese of Algoma' supporting preservation of this historical building. Forward your letters to Janet Merkley
---
Upcoming Events
Bid Euchre – Every Wednesday at the RCC from 1 pm.
VON SMART Exercise program – Every Monday & Wednesday starting at 9:30 am.
Tai Chi and Qigong – Thursdays – 10:30 – 11:30 am – $2
WISE Seniors' Clubhouse – Aug. 5th and Sept. 2nd 8th from 12:30 – 2:30 pm. Free lunch will be provided.
Perseid Star Gazing Party – Aug. 11th – 10 pm until midnight.
Heritage Day – Aug. 20th – Volunteer help needed!
Meet the Needs Day 4 – Thursday, Sept. 15th from 10 – 2 pm
Clean out Your Cottage Garage Sale – Saturday, Sep. 17th – 7 till noon
Culture Days Events:
Friday, Sept. 30th – knitting at Summerland General
Saturday, Oct. 1st – Barn Quilt Trail
Sunday, Oct. 2nd – Seed Exchange at the Co-op
Christmas Bazaar – Nov. 13th
Progressive Dinner – Nov. 26th


---
 Community Notices
Holy Manger Anglican Church
Services will be held on the first & third Sunday of each month at 1 pm
Ryde Free Methodist Church
Ryde Heritage Sunday service, August 21st at 11 am.
Summerland General Store
The August monthly $20 food basket order is due in cash on August 9th at 9 am and picked up on August 18th. Bring boxes or bags.

---

The Ryder was brought to you this month by:

Ryde Lake Camp


Please click image to enlarge
.