The Ryder for December 2015
Membership Meeting
A short meeting has been planned for December 5th at 5 pm to update everyone on the status of the sale of the school. As you know by now, the Trillium Lakelands District School Board has announced the sale of the school is now open to the public with the reserved price of $125,000. The sale will be by tender and the sealed bids will be accepted until 2 pm on December 17th. Although the School Board's refusal of the Town's offer was both a disappointment and a setback, the Co-op Board continues to work towards a solution.
---
Happy Holidays Ryde!
The Ryde Board of Directors wishes you all a Merry Christmas and a Happy and Healthy New Year!
---
Christmas Luncheon
Be sure to pick up your tickets early for the annual Christmas Luncheon presented by Chef Larry and his elves. They will be available at the Summerland General Store for only $10 for members until December 13th. If you can't get to the Blue Store, call Jennie at 705-687-5234 to reserve your ticket by Dec. 13th.
---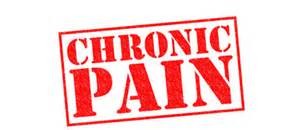 Living a Healthy Life With Chronic Pain
Our friend, Sandra Winspear is facilitating this self-management program. It will be a healthy living series for older adults who face the challenges of conditions such as Arthritis, Migraines and Fibromyalgia just to name a few. It is being offered free of charge through a partnership between Local Self Management Programs and the Seniors Community Advisor Program with the District of Muskoka. The program will run for 2.5 hours per week for 6 weeks from 11:30 am to 2:00 pm and will include lunch. Please contact Lindsay or Lydia at 705-645-2100 ext. 199 to register and advise of any allergies or dietary restrictions.
---
 Update on the Mobile Health Hub
Good news! The District of Muskoka Mobile Health Hub Unit vehicle has been purchased, the new Nurse Practitioner, Jennifer Grando has been hired! Jennifer will be bringing the new Mobile Health Hub Unit to Ryde on December 17th to give us all an opportunity to meet her and have a tour of this exciting new facility which will begin regular visits to Ryde starting in the New Year. Note that this is an information visit only and Jennifer will not be seeing patients or making appointments at this time. Join us for coffee and to welcome Jennifer to Ryde between 2 and 4 pm. This is a great opportunity for our community to get access to health care in Ryde and we would like to show our appreciation of this by showing a warm welcome! Note: This event is 'weather permitting' and will be re-scheduled if driving conditions are not safe.
---
Soup and Sandwich Lunch and Art Show
Chef Larry is once again bringing us a great opportunity for a casual Sunday social. Soup and a sandwich are available for only $5. Join friends and neighbours for a chat. This month's artist is Beckie Fitchett who will be putting on a display of her beautiful paintings.
---
Music Night in Ryde – Ryde's Homemade Jam
Join us Saturday, December 5th at 7 to 9 pm for an evening of folk, gospel and great Christmas music. Bring your instrument or just come and enjoy. Families are welcome. Admission is for members only but new members are always welcome. Memberships will be available for $10 at the door. Light refreshments will be available and donations of refreshments will be greatly appreciated. Jams will be scheduled for the first Saturday of every month until April. For more information, please call Brian Gowanlock at 705-329-4010.
---
December Fresh Food Baskets
Take advantage of this program offered through the District of Muskoka and with the support of Carrie and Ron at the Summerland Store. Please drop off your $20 (cash only) to the Blue Store before 10 am on Tuesday, December 8th. Pick up will be on Thursday, December 17th. For a downloadable calendar please follow this link: http://bit.ly/1zYziH2
---
WISE Clubhouse for Seniors
The Seniors Programs and Services Team from the District Municipality of Muskoka will be hosting a W.I.S.E. Clubhouse on Friday, December 4th at the Ryde Community Co-op from 12:30 pm – 2:30 pm. Please join us for our Christmas Social this month, which includes a free lunch! If you have any suggestions for speakers, please contact us. If you are seeking information on services available to seniors, please contact Joan Clifford at 705-687-3505 or Susan Ward at 705-687-4553.
---
VON SMART Fitness Classes
The challenge is on. We have lots of participants from Housey's Rapids, but where are our Barkway people? Come out and represent your neck of the woods! All are welcome. SMART is a balanced and tested, safe and effective program that gets results! Free for those 55 and over thanks to funding from the local LHIN and the VON and support from the Ryde Coop. Note; No class on December 28th
---
It's Membership Time!
As 2015 is coming to a close, we are very pleased to announce that the Co-op has seen another great increase in membership over the last year. We are ending this year with 237 members! Your membership in the Ryde Co-op is significant as well as encouraging. It is a message to the Co-op Board of Directors that we are doing things that are engaging our community and that the Co-op is valued enough to support. We are going to need your support more than ever in 2016 to move forward. Our yearly $10 membership fee is a modest one. If you participate in our programs or you support having local and community based programming, please take the time to renew your membership or join the Ryde Co-op using the form below. We thank you for your ongoing support! Download your 2016 membership application here.
---
 Community Notices
Services will be held on the first Sunday of each month in the winter.
Services will be held on 6th at 1 pm and Christmas Eve. at 4 pm.
Holy Manger Anglican Church
There is also a cookie exchange being organized – bring a dozen homemade cookies or bars to exchange one-for-one.  Contact Sylvia Bee for more information.
Dec. 20, 10:30 AM is the Ryde Centennial Christmas Program.  All are welcome.  If you would like to participate with an appropriate reading or recitation, a short skit, or music, please contact Sylvia Bee (705-684-9231) or Cheryl Cooper (705-687-3005) right away.
Ryde Free Methodist Church
Summerland General Store
The December monthly $20 food basket order is due in cash on Dec. 8th at 9 am and picked up on Dec. 17th. Bring boxes or bags.
Bid Euchre – Every Wednesday at the RCC from 1 pm.
VON SMART Exercise program – Every Monday & Wednesday starting at 9:30 am. No class on Dec. 28th.
Tai Chi and Qigong – Thursdays – 10:30 – 11:30 am – $2
Music – Ryde's Homemade Jam – First Saturday of the month – 7 to 9 pm. Membership required. Family event. Fee: Donation
Living With Chronic Pain – 26, Dec. 3, 10, 17, 2015 & Jan. 7 & 14 2016 – 11:30 am – 2 pm – Lunch provided – Free program but must register
WISE Seniors' Clubhouse – Dec. 6th from 12:30 – 2:30 pm. Free lunch will be provided.
Monthly Soup & Sandwich Lunch/Art Show – Dec. 13th – 12 noon – $5/person
Christmas Luncheon – Dec. 15th – 12 noon – $10
Meet our Nurse Practitioner/Tour the Mobile Health Unit – Dec. 17th – 2 to 4 pm – weather permitting.