The Ryder for February 2016
Membership Meeting & Celebration!
A short meeting has been planned for February 20th at 7 pm to update everyone on the status of our new home and where we stand with fundraising. This meeting should be very short and hopefully sweet! Afterwards, join us for celebration cake and a photo op! This will be our first celebration in our new home!
---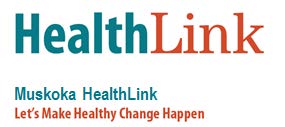 Ryde Schedule for Mobile Health Hub
Good news! The regularly scheduled visits to Ryde begin on Thursday, February 4th! The Health Hub will be at the Ryde Co-op each Thursday from 9 am until 3:30 pm. The Mobile Health Hub Nurse Practitioner Jennifer Grando is available and accepting patients! Patients are not rostered so you do not lose your family Doctor by seeing the Nurse Practitioner. Services that Jennifer can offer at the Health Hub include:
Manage and monitor chronic diseases
Diagnose and treat illness and injury
Order and interpret diagnostic tests
Make direct referrals to specialists
Identify health risks and order preventative screening such as mammograms
Prescribe and renew medications, except controlled substances
Perform routine health exams; annual health, well baby
Suture minor cuts and lacerations
Administer vaccinations and immunizations
Call 1-866-545-0811 today to register.
---

Home Renovation Grants-Available in March
If you are living on a low fixed income, or with a disability, you can apply for a forgivable loan (up to $12,000) through the District of Muskoka. The window for this grant is very short and you must have your paperwork ready if you want to apply. The conditions are too lengthy to reprint here, but for more information, please refer to the website at http://bit.ly/1SrZeYe, or call Jackie Mattice, Manager of Housing Development, at (705) 645-2412 EXT. 614). If there is enough interest, Jackie has offered to come out and speak to a group of qualified Ryde residents.
---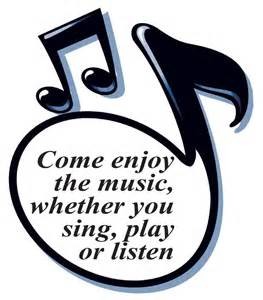 Music Night in Ryde – Ryde's Homemade Jam
Join us Saturday, February 6th at 7 to 9 pm for an evening of folk, gospel and great music. Bring your instrument or just come and enjoy. Families are welcome. Admission is for members only but new members are always welcome. Memberships will be available for $10 at the door. Light refreshments will be available and donations of refreshments will be greatly appreciated. Jams will be scheduled for the first Saturday of every month until April. For more information, please call Brian Gowanlock at 705-329-4010.
---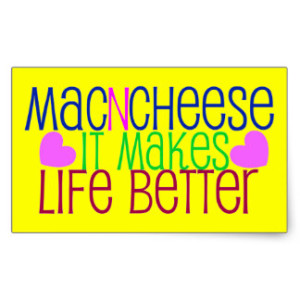 Mac 'N Cheese Dinner
Chefs Larry and Anne are whipping up an old favourite this month – Mac and Cheese! This won't be the KD version though! Do join us for some Ryde-style comfort food along with salad, garlic bread and of course great dessert. Following dinner, please stay for a short membership meeting for an update on our new Home Sweet Home and enjoy celebration cake and a photo op for our archives. Tickets can be reserved ahead or purchased at Summerland General Store until Thursday, February 18th. Members $10, non-members $15
---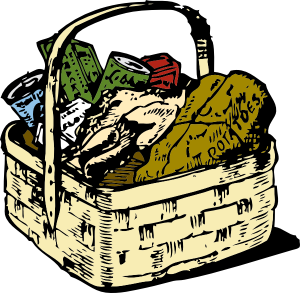 February Fresh Food Baskets
Did you make a New Year's resolution to eat more fruits and vegetables? Take advantage of the Fresh Food Basket program offered through the District of Muskoka and with the support of Carrie and Ron at the Summerland Store. Please drop off your $20 (cash only) to the Blue Store before 10 am on Tuesday, February 2nd. Pick up will be on Thursday, February 11th. For a downloadable calendar please click here – Fresh Food Basket Ryde 2015-2016.
---
WISE Clubhouse for Seniors
The District of Muskoka Seniors Programs and Services (W.I.S.E. Clubhouse Program), in collaboration with the VON and the IRFP, will be hosting a monthly "Healthy Aging" series; for the next 12 months. With our W.I.S.E. Clubhouse model, we will host a free lunch, followed by a guest speaker on 'Healthy Aging'. The topics include: Program overview and welcome, chronic conditions, bone health, importance of exercise, nutrition, and many more. The first session will begin on Friday February 5th, 2016 at 12:30 pm with Melissa Lang guest speaking. If you have any suggestions for speakers, please contact us. If you are seeking information on services available to seniors, please contact Joan Clifford at 705-687-3505 or Susan Ward at 705-687-4553.
---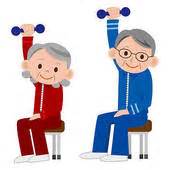 VON SMART Fitness Classes
The challenge is on. We have lots of participants joining us each week? Come out and represent your neck of the woods! All are welcome. SMART is a balanced and tested, safe and effective program that gets results! Free for those 55 and over thanks to funding from the local LHIN and the VON and support from the Ryde Coop. Please note that there will be NO class on Monday, February 15th (Family Day).
---
Soup and Sandwich Lunch
Chef Larry is once again bringing us a great opportunity for a casual Sunday social. Soup and a sandwich are available for only $5. Join friends and neighbours for a chat. The Valentine's Day edition of the Soup and Sandwich lunch will feature an exhibit of yarn and textile crafts produced by the knitting club and others.
---
Vacancies
We will have a couple of vacancies for Friends of Ryde in 2016. For an annual fee of $150, your ad will appear in the sidebar each month and you will be a featured sponsor once. In addition your ad appears on the Ryde Co-op website. Friends of Ryde sponsors make it possible for the Ryder Newsletter to be delivered each month to over 400 households in our community!
---
Upcoming Events
Mobile Health Hub – Every Thursday from 9 am to 3:30 pm. Call to register! 1-866-545-0811
Bid Euchre – Every Wednesday at the RCC from 1 pm.
VON SMART Exercise program – Every Monday & Wednesday starting at 9:30 am.
Tai Chi and Qigong – Thursdays – 10:30 – 11:30 am – $2
Music – Ryde's Homemade Jam – First Saturday of the month – 7 to 9 pm. Membership required. Family event. Fee: Donation
WISE Seniors' Clubhouse – Feb. 5th from 12:30 – 2:30 pm. Free lunch will be provided.
Monthly Soup & Sandwich Lunch – Feb. 14th – 12 noon – $5/person
Mac 'N Cheese Dinner – Feb. 20th – dinner promptly at 5:30 pm. Tickets required. Available at Summerland or reserve ahead until Feb. 18th. Members $10, non-members $15
Members Meeting & Celebration – Feb. 20th at 7 pm following dinner. A short meeting to update and celebrate our new home! Come eat cake with us and be part of a group photo!!


---
Community Notices
Holy Manger Anglican Church

Services will be held on the first Sunday of each month in the winter.
Ryde Free Methodist Church

Annual Winter Picnic at 1586 Barkway Rd., weather permitting.  (If it's too cold, or raining, call us before coming.)  Come dressed for the weather.  Bring hotdogs and buns, etc., if desired, and join us on a tractor-pulled hayride to the Cooper "back farm".  Children 12 and under must be accompanied by an adult.  There are no wash-room facilities .
PLEASE let us know (call 705-687-3005) by 1:30 PM Sunday, Feb. 14, if you plan to join us, so you are not left without a ride to the hills, a mile away, behind Mrs. Cooper's backyard.  (Parking in house and farm driveways.)
Summerland General Store

The February monthly $20 food basket order is due in cash on Feb. 2nd at 9 am and picked up on Feb. 11th. Bring boxes or bags.
Spaghetti Suppers have returned on Wednesdays at 5 pm.


---
The Ryder was brought to you this month by:
Ryde Centennial Free Methodist Church

Please click image to enlarge
.