The Ryder for March 2016
Ryde Celebrates!

---
Music Night in Ryde – Ryde's Homemade Jam
Join us Saturday, March 5th at 7 to 9 pm for an evening of folk, gospel and great music. Bring your instrument or just come and enjoy. Families are welcome. Admission by donation is for members only but new members are always welcome. Memberships will be available for $10 at the door. Light refreshments will be available and donations of refreshments will be greatly appreciated. Jams will be scheduled for the first Saturday of every month until April. For more information, please call Brian Gowanlock at 705-329-4010.
---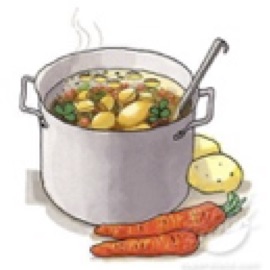 Beef Stew Dinner
The Luck of the Irish is with Ryde! Chefs Larry and Anne are planning a Beef Stew Dinner for us on March 19th. Can you help by making a dessert? Please let Jennie know – 705-687-5234. Tickets can be reserved ahead or purchased at Summerland General Store until Thursday, March 17th. Members $10, non-members $15.
---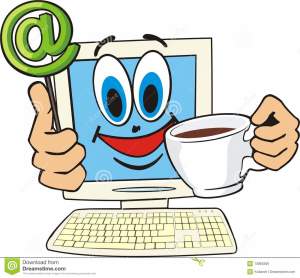 Internet Café
Join us this month on Wednesday, March 9th at Summerland General Store at 10:30 pm, for Internet Café. This is an opportunity to get some assistance with your various devices. Fee: $2. Contact Jennie for information at 705-687-5234 or Click here to email.
---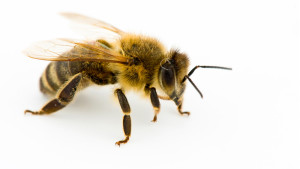 Sustainability Workshop – The Honey Bee
Date: April 17th from 1-3 pm
Fee: $10 for members, $15 for non members
Materials Fee: $15/participant
Join Wayne McGill for an afternoon of bees! Wayne will be speaking about bee biology, the inhabitants of the hive, organization in the colony, seasonal cycles and activities of the colony, and swarming. Learn the physical structure of the hive invented by Langstroth and how to get into beekeeping and the associated costs. A honey tasting opportunity will be offered.
---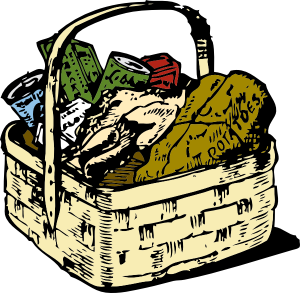 March Fresh Food Baskets
Please note that the basket orders will be later this month to provide fresh produce for Easter weekend. Take advantage of the Fresh Food Basket program offered through the District of Muskoka with the support of Carrie and Ron at the Summerland Store. Please drop off your $20 (cash only) to the Blue Store before 10 am on Tuesday, March 15th. Pick up will be on Thursday, March 24th. For a downloadable calendar please click here: Fresh Food Basket Ryde 2015-2016
---
WISE Clubhouse for Seniors
The District of Muskoka Seniors Programs and Services (W.I.S.E. Clubhouse Program), in collaboration with the VON and the IRFP, will be hosting a monthly "Healthy Aging" series. With our W.I.S.E. Clubhouse model, we will host a free lunch, followed by a guest speaker Melissa Lang on March 4th at 12:30pm. If you have any suggestions for speakers, please contact Lindsay at 705-645-4488 ext. 444. If you are seeking information on services available to seniors, please contact Joan Clifford at 705-687-3505 or Susan Ward at 705-687-4553.
---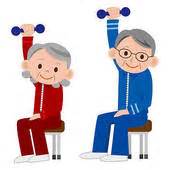 VON SMART Fitness Classes
Our friendly group of active seniors always welcomes new members. SMART is a balanced and tested, safe and effective program that gets results! Free for those 55 and over thanks to funding from the local LHIN and the VON. Note: No class on Easter Monday, March 28th
---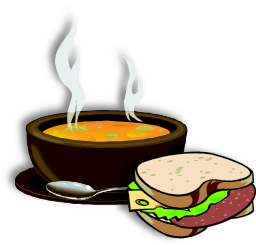 Soup and Sandwich Lunch
Daylight savings time begins today, so don't miss the start time for Chefs Larry and Anne's great $5 lunch on March 13th . Join friends and neighbours for a chat. This month we are happy to feature a display of the work of Barkway artists Hannah Lin and Dave Cureton. No advance tickets are required.
---

Heritage Day – Call for Committee Members
Ryde's third annual Heritage Day will be held Saturday, August 20th this year. This is a great event that takes a lot of planning and co-ordination. The good news is that most of the groundwork is laid out. We need a committee to take on the job of organizing this community event. The theme this year is Celebration! The building is ours! We are seeking vendors, volunteers and music for our big day. Our budget is small, so the more willing hands that we have, the better the day will be for all. To volunteer for the committee, please call Judy at 705-687-2406.
---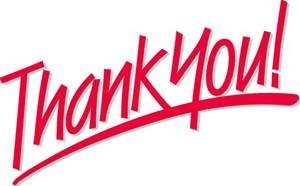 Taverner Electric  705-687-2401
A very big Thank You goes out to Doug and Blake Taverner and Nicholas Speicher, for installing the electrical upgrades that made it possible for the Mobile Health Hub to start up at Ryde. Thanks to their skillful work and generosity, health care is more accessible to our community. Taverner Electric answered the call for help! We are so grateful to them, and to all of our wonderful supporters.
---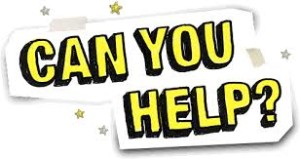 Please Help
As we move forward to improve and upgrade the facilities at our new home, we are looking for people to help make it happen. Please call – your help is needed on the following committees:
Building and Facility Planning
Grounds and Gardens
Maintenance – job specific
Fundraising – to coordinate events
Heritage Day – August 20


---
Upcoming Events
Mobile Health Hub – Every Thursday from 9 am to 3:30 pm. Call to register! 1-866-545-0811
Bid Euchre – Every Wednesday at the RCC from 1 pm.
VON SMART Exercise program – Every Monday & Wednesday starting at 9:30 am. Note: No class Easter Monday, March 28th
Tai Chi and Qigong – Thursdays – 10:30 – 11:30 am – $2
Music – Ryde's Homemade Jam – First Saturday of the month – 7 to 9 pm. Membership required. Family event. Fee: Donation
WISE Seniors' Clubhouse – Mar. 4th from 12:30 – 2:30 pm. Free lunch will be provided.
Monthly Soup & Sandwich Lunch – Mar. 13th – $5/person
Internet Café – Mar. 9th – 10:30 at Summerland Store – $2
Beef Stew Dinner – Mar. 19th – dinner promptly at 5:30 pm. Tickets required. Available at Summerland or reserve ahead until Mar. 17th. Members $10, non-members $15
Chicken Dinner – Apr. 16th – dinner promptly at 5:30 pm. Tickets required
Heritage Day – Aug. 20th – Volunteer help needed!
Sustainability Workshops Returning! All workshops will run from 1 until 3 pm. Some material fees may be required. Advance registration required – 705-687-2406

Apr, 3rd – TBA
17th – "The Honey Bee" with Wayne McGill
May 1st – The Wilsons
May 15th – TBA
---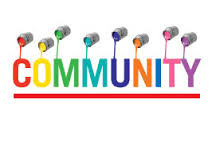 Community Notices
Holy Manger Anglican Church

Services will be held on the first Sunday of each month in the winter.
Ryde Free Methodist Church

Good Friday Service at 7:00 pm on March 25th.
Mother/Daughter Banquet May 14th, starting at 4:30 pm.
Summerland General Store

The March monthly $20 food basket order is due in cash on Mar. 15th at 9 am and picked up on Mar. 24th. Bring boxes or bags
Spaghetti Suppers have returned on Wednesdays at 5 pm.
---
The Ryder was brought to you this month by:
Steer North


Please click image to enlarge
.