The Ryder for May 2015
From the RCC Board of Directors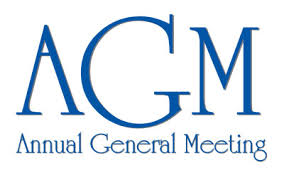 The time has really gone by quickly for the Ryde Directors this year and it is hard to imagine we are approaching our 2015 AGM at the end of the month. We are very proud of what we have been able to accomplish for the Co-op this year and are looking forward to sharing the details at the meeting.
No doubt you are aware of much of what has been happening with the facility itself as renovations have begun on the bathrooms to make them more accessible and the overhaul to the kitchen has given Chefs Larry and Anne a much more efficient space for them to work their food magic.
Judy Campbell has been very busy sourcing grants that have allowed us to finance these improvements that until now have been for 100% of the cost. Now that we are facing major capital improvements to the building, the larger grants require the applicant to contribute a percentage of the grant. In order for us to meet this eligibility requirement, we will need to raise some money. We need to find ways to do this that will not require increased membership fees or program costs.
Your Board of Directors is "over the moon" about our newly drafted business plan, spearheaded by Sandra Winspear. We feel that with this document we have a solid basis for the Ryde Co-op to move forward. Be sure to attend the upcoming AGM after the Ham Dinner for more information!
---
Call for Members – Ryde Capital Building Committee
The Ryde Board of Directors is excited about our new Business Plan. We want to lose no time in implementing the recommendations. Do you have expertise in building and construction? We need your help to develop a long- term plan for the Co-op building's sustainability. It is anticipated that the committee will have representation from the Co-op's membership, Town of Gravenhurst staff and councilors, TLDSB representatives and District of Muskoka representative(s). Meetings will be held monthly as needed. Please call Judy at 705-687-2406 or email Judy Campbell  for more information or to join this committee.   
---
Black Fly Brunch – May 10th        
Mother's Day (Sunday, May 10th) brings the Annual Black Fly Brunch to Ryde! Chef Larry will prepare a fantastic brunch, so decorate your bonnets and caps with a Black Fly theme, and you may win one of the prizes, which includes some of Steve's lovely citronella plants! Tickets are only $10 for adults and $5 for children under 12. Tickets are available now from Summerland General Store, or email the Ryde Co-op. These tickets generally sell out and may not be available at the door.
---
Ham Dinner and AGM Saturday – May 30th
Please make a point of joining us on May 30th at 5:30 pm. After enjoying another outstanding Chef Larry meal of ham and scalloped potatoes, please stay for the AGM following the meal. The purpose of the meeting will be to elect the new Board of Directors and vote on proposed amendments to the Co-op bylaws. As members of the Co-op, you are selecting a Board of Directors who will make decisions that will impact the Co-op for the coming year. In addition to selecting new Board members, we will also gladly add new members to our many committees. Don't wait to pick up your tickets at the Summerland Store – only $10 for members and $15 for non-members.

---
Point A to B Project – Tuesday, May 26th
We are pleased to offer a very special program this month in collaboration with Edge of the Woods Theatre. Come out to the Co-op on Tuesday, May 26th for a free art and lunch program.  Chef Larry will be in the kitchen working his magic, while participants contribute to an art/music program exploring how we get around in Muskoka. Start time is 12:30 pm and registration is limited to 15 participants, so sign up early by calling 705-687-4200 and leaving a message, or email the Ryde Co-op.
---
The Daisy Awards are Coming!
Let's make sure that once again, Ryde will be well represented when the Town of Gravenhurst's Daisy Awards are presented. This program recognizes property owners who have beautified their front yards with glorious gardens. In the case of waterfront properties, the judges will be looking for shorelines that follow sound ecological practices in maintaining buffer zones. You can nominate properties in the area. Judging will take place on Thursday, July 23rd. Watch for more information in the June Ryder.
---
Ryde Heritage Quilt Display at Muskoka Boat & Heritage Centre – May 15th to August 9th
Thank you very much to all of the heritage quilt owners who have generously agreed to loan their family treasures to the Boat and Heritage Centre. Make sure that you don't miss the exhibit of hand-made unique quilts that celebrate Ryde heritage and complement our beautiful barn quilts.
---
WISE Clubhouse for Seniors
The District of Muskoka's W.I.S.E. Clubhouses will be continuing with Lindsay Lima (Seniors Wellness Outreach Coordinator) on May 8th from 12:30 pm to 2:30 pm. Please join us for friendship, laughter and a free lunch! This month we feature a special speaker on Fraud Prevention. For more information call Lindsay at 705-645-4488 ext. 444. If you have any suggestions for speakers, please contact us. If you are seeking information on services available to seniors, please contact Joan Clifford at 705-687-3505 or Susan Ward at 705-687-4553.
---
May Fresh Food Baskets
The cost of groceries keeps going up. Thank goodness that we can take advantage of the Fresh Food Basket program, with excellent value in a $20 box. Please pay at the Summerland General Store before Tuesday, May 5, with the pick up on Thursday, May 14. Thanks to everybody who supports this program, but especially Ron and Carrie! Here is a downloadable schedule: Click here for a poster
---
Free VON Home at Last Program
The VON offers a wonderful service for seniors who have been admitted to hospital or have visited the emergency department. This includes hospitals in Muskoka, Simcoe, York Region and Toronto. Through a self-referral to the hospital's discharge planner or nursing staff, accompanied transportation can be provided free. This service can include picking up groceries and prescriptions, care of a Personal Support Worker, meal preparation and bathing. For more information please call the VON at 705-737-5044 ext. 223 or 800-565-4145 ext. 223. Pamphlets are available at the Co-op.
---
Ryde Co-op Membership
Great news! The Co-op has had 195 new or renewed memberships so far this year. Please remember that your memberships are valid from January to December of each calendar year. If you haven't had a chance to renew this year, it isn't too late. Forms are available at Summerland, the Co-op and can also be downloaded from the Co-op website or here: click here for a membership form.
---
Spring Cleaning Time
It's time to spruce up the grounds and flower gardens at the Ryde Co-op and also at the Fire Hall. We sure could use the help of some willing weeders and planters on May 23rd to help us get the gardens into shape and keep them that way over the summer. Also welcome are donations of perennials that we can plant in the gardens. For information or to volunteer, please contact Jennie Nice at 705-687-5234 or click here to email the Co-op.

---
Upcoming Events
Note: Soup and Sandwich Lunch will return in November
Bid Euchre – Every Wednesday at the RCC from 1 pm.
VON SMART Exercise program – Every Monday & Wednesday starting at 9:30 am.
WISE Seniors' Clubhouse – May 8th from 12:30 – 2:30 pm. Lunch will be provided.
Tai Chi and Qigong – Thursdays – 10:30 – 11:30 am – $2
Internet Café Biweekly – May 4th – 10:30 – 1:30 pm – $2
Blackfly Brunch – May 10th – Doors open at 12:30, lunch 1 pm
Ryde Quilt Display May 15th to August 9th at the Muskoka Boat & Heritage Centre
Spring Clean-up at the RCC – May 23rd – volunteers are needed to help with the grounds and gardens!
Point A to B Project – May 26th – 12:30 pm. Free Art and Lunch Program. Limited space
AGM & Ham Dinner – May 30th – 5:30 pm for dinner with the meeting to follow – $10
Internet Café Biweekly – June 1st – 10:30 – 1:30 pm – $2
Strawberry Dinner – June 20th – 5:30 pm
Art Crawl – see us at Sawdust City – June 26 – 27th
BBQ & Council Meeting – July 21st – starting at 5:30 pm
Gravenhurst Daisy Awards – July 23rd.
Ryde Heritage Day – Aug. 15th – 10 am to 4 pm
---
The Ryder was brought to you this month by:
KOA Campgrounds
Please click image to enlarge.