The Ryder for November 2014
Good News for the Ryde Co-op!
Thanks to an anonymous donor, we now have free WiFi at the Co-op! This will enable us to greatly expand our programs. We are very grateful that our benefactor has shown support for our little community centre!
Did you know that your Board of Directors is working diligently to update our financial software and to develop a strategic business plan to move forward? The best is yet to come in Ryde!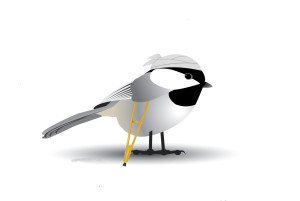 We also have very good news to share about the Nursing Station project. The District of Muskoka has been successful in negotiating funds for three nursing stations and a mobile nurse practitioner unit. This "bus" would visit rural areas (including Ryde) on a scheduled basis. We will keep you posted as the plans proceed!
---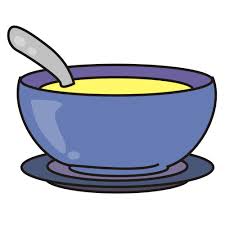 NEW Sunday Soup and Sandwich Lunch
Chef Larry invites you to join him at the Co-op after church on Sunday, November 2nd for a soup and sandwich lunch for only $5. These small lunches are going to be offered once per month over the winter as a way to extend your after church socializing opportunity for an hour or so. This week, why not make it a combo with the soap-making course? See you at 12:15 for lunch!
---
 Pancake Breakfast
Join us on November 8th at 9:30 am at the Co-op for a delicious all you can eat pancake breakfast served up by our own Chef Larry! Sausage served with pancakes, waffles, syrup, fruit and beverage are on the menu! All the money raised from pancake breakfasts is going to updating the Co-op kitchen! Seating is limited to 50 people. Doors open at 9:30 am. $10 members/$15 non-members, children under 5 eat free.
---
 Soap Making Workshop
Our last of the Fall Food and Agriculture Charter Workshops is being held on November 2nd. Jonathan Bullock is bringing soap making to the Co-op! You will learn how to make your own soap – just in time for Christmas! Bring safety glasses and rubber gloves as we will be working with lye, and something to mold your soap in – a muffin pan will work. A $15 materials fee will apply and everyone will take home his or her own all natural home made soap. Please register in advance for all workshops by calling Judy at 705-687-2406. Members: $15, non-members: $25.
---
 NEW!! Sewing With Amy
Join me for a fun morning of sewing and leave with a finished project. Bring your sewing machine and a snack. I have 2 extra machines if needed. Some sewing experience is necessary. Classes start at 9:30 am at the Co-op.
Nov. 6th Make an apron with a small or large pocket option & bottom ruffle. Kit is $15
Nov. 13th Make potholders and a table topper. Kit is $15
Nov. 20th Make a casserole warmer with carrying handles. Kit is $20
Projects will be pre-cut into kits therefore pre-registration is required. Call Amy at 705-684-9210 and leave a message or email: Amy.
---
 WISE Clubhouses
On Friday, November 14th, Sandra has invited a special guest to the Clubhouse. Christine Skelley from Independent Living has important information to share with us about making your house a home for a lifetime. Make simple changes to allow you to live as safely and independently as possible.  It's about "Visit-Ability" which means welcoming everyone into your home – those that use wheelchairs, walkers, baby strollers, and for delivery men, accessible pathways and "0" step entries, finding more room in your half bathroom to allow for ease of use for everyone,what is the "perfect" main floor bathroom,how to make your bedroom safe and easy to use,accessing your second floor if you cannot accommodate a full bathroom and bedroom on the main floorand ideas for your kitchen as well. For only $3 per person, participants can prepare and share a healthy meal with an educational program in a friendly atmosphere. Please call Sandra (705-644-4397) or Judy (705-687-2406) for more information.
---
 Tai Chi and Qigong
The list of programs offered at the Ryde Co-op continues to grow. We are delighted to offer Tai Chi and Qigong, instructed by our own Shifu, Janet Wilcox. Try Out Tai Chi classes will run from 10:30 until 11:30 on Thursdays during the month of October. Janet is offering these introductory classes at the low rate of $2. Please register at the door.
---
 Tips From Our Fire Department
Ashes from a fireplace or wood stove can remain warm for quite some time after we think a fire is out. We strongly recommend that ashes be placed in a metal container equipped with a tight fitting lid and that this be placed outside, away from the home and any combustible material, preferably on gravel, bare earth or other non-combustible surface. Ashes will also produce carbon monoxide if left inside the home to smolder, one more reason to ensure they are disposed of properly and safely outside the home and you have a working Carbon Monoxide alarm in your home.
---
 

Pork Loin Dinner
Don't miss this month's dinner on November 22nd! Chef Larry is pulling out all the stops for a delicious Autumn inspired pork loin dinner. Our new and still improving kitchen is inspiring him to prepare outstanding meals! Let us take care of the cooking! Tickets will be on sale at the Summerland Store at the beginning of November.
---
 HAPPY Days Are Coming to Ryde
A Message from Lindsay Lima
The District Municipality of Muskoka has recently acquired New Horizons for Seniors Program funding through Employment and Social Development Canada for a pilot program titled Muskoka Seniors Community Advisor (SCA) Program. This program will be piloted in two communities in Muskoka this fall and rolled out to another five communities next year. Congratulations! Ryde has been selected for the first stage of this program!
An integral piece of The Muskoka Seniors Community Advisor (SCA) Program is to hire local seniors into a volunteer position (elected by a peer group) for the duration of the pilot grant 2014-2016. The SCA's primary objectives are:
promoting volunteerism among seniors and other generations
engaging seniors in the community through mentoring and
supporting social participation and inclusion of seniors in your community
The ideal candidate will work towards the objectives of the grant, as well as engage both seniors and volunteers in their local community. If you would like to nominate yourself or another community member, please contact Lindsay Lima (Seniors Wellness Outreach Coordinator at The District of Muskoka, Community Services) at 705-645-4488 ext. 444 or email Lindsay Lima.
Elections are scheduled to take place during the Seniors Healthy Aging Promotion and Programs for You (HAPPY Days) Fair at the Ryde Community Centre on November 27th, 2014. (More information coming soon. Watch for it in the mail.)
---
 Music – Music – Music
In talking with different people, it seems that we have a wide range of musical talent right here in Ryde. Folks have very good voices and play many different instruments in this community. I would like to organize a music night at the Ryde Community Centre using local talent. If you have any interest what-so-ever in joining in, please contact Vern Taylor at 705-687-4591 or email Vern Taylor
---
The Sponsor of the Month
Welcome new Friend of Ryde! Signing As We Grow!
Please click image to enlarge.

Sponsor:  Arleigh Luckett, M.Ed
Phone: 705-687-1496
Text:   705-718-2644
Email:  Arleigh Luckett
Website:  Signing As We Grow
Facebook:  Signing As We Grow