The Ryder for November 2015
Update on Sale of School
On Friday, October 30th the Town of Gravenhurst advised us that the Trillium Lakelands District Board of Education rejected the offer made to purchase Ryde School. While this is a very disappointing development, it doesn't mean that it is over. The next step according to the legislation requires the School Board to make the school available for sale to the public. Once this is announced, the Co-op can make an offer on the property as a member of the public. We are currently attempting to set up a meeting with School Board officials to determine our best course of action and we will continue to get support from the Town. A public meeting for the community is being planned for when we have the information to share and to get input from members. Email notification will be made about the time and place.
---
Soup and Sandwich Lunch and Art Show
At last! Chef Larry is once again bringing us a great opportunity for a casual Sunday social at 12:15 pm on Sunday, November 8th. Soup and a sandwich are available for only $5. Join friends and neighbours for a chat. This lunch will feature a special guest, Norene Clement, whose historic oil paintings of Ryde will be on display.
---
Surf and Turf Dinner
Chefs Larry and Anne will be pulling out all the stops for a special fund-raising dinner of fish and steak with delicious side dishes. You know nobody creates a fabulous meal like our own Chefs! Only 40 tickets will be available until Thursday, November 26th at the Summerland General Store. Members $25, non-members $35.
---
Music Night in Ryde – Ryde's Homemade Jam
Join us Saturday, November 7th at 7 to 9 pm for an evening of folk, gospel and other great music. Bring your instrument or just come and enjoy. Families are welcome. Admission is for members only but new members are always welcome. Memberships will be available for $10 at the door. Light refreshments will be available and donations of refreshments will be greatly appreciated. Jams will be scheduled for the first Saturday of every month until April. For more information, please call Brian Gowanlock at 705-329-4010.
---
Arthritis Society
Join us at 2 pm on November 24th for a special program and coffee with Susan Montgomery from the Arthritis Society. Susan will be speaking to us about living with arthritis and what resources are available to help. Coffee, tea and light refreshment will be served. For more information, please call Susan Ward at 705-687-4553.
---
Celebrating the Life of Vern Taylor
Ryde is home to many wonderful people and it was fond memories of one in particular that brought everyone together to celebrate Vern Taylor's life. Vern's many contributions to his community and beyond were remembered, as were his acts of personal kindness and cheerful friendship that were also shared at his Celebration of Life at the Co-op on Thursday. Vern will be deeply missed by his community.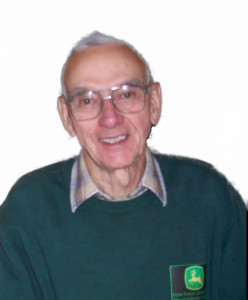 The Taylor family would like to thank the Ryde Community for their kind support and services above and beyond our expectations through this time of bereavement.   It once again proved to all our family and friends what a special community Ryde really is.  A very special thanks goes out to the volunteers who took care of absolutely everything at the Ryde Community Centre.  This capped a wonderful celebration of Vern's Life. 
Barb Taylor and Family
---
November Fresh Food Baskets
Take advantage of this program offered through the District of Muskoka and with the support of Carrie and Ron at the Summerland Store. Please drop off your $20 (cash only) to the Blue Store before 10 am on Tuesday, November 3. Pick up will be on Thursday, November 12th. For a downloadable calendar please click here:  Fresh Food Basket Ryde 2015-2016

---
WISE Clubhouse for Seniors
The Seniors Programs and Services Team from the District Municipality of Muskoka will be hosting a W.I.S.E. Clubhouse on Friday, November 6th at the Ryde Community Co-op from 12:30 pm – 2:30 pm.  This month, we have a special presentation, Finding Your Way, which focuses on the growing issue of Alzheimer's Disease. Join us for this enlightening event, which includes a free lunch! If you have any suggestions for speakers, please contact us. If you are seeking information on services available to seniors, please contact Joan Clifford at 705-687-3505 or Susan Ward at 705-687-4553.
---
VON SMART Fitness Classes
As the days grow shorter and chillier, don't be tempted to go into hibernation. Join the dynamic members of the SMART fitness class! It is a balanced and tested, safe and effective program that gets results! Free for those 55 and over thanks to funding from the local LHIN, the VON and supported by the Ryde Co-op.
---
Third Annual Meet the Needs Day
We had over 15 presenters and a full house for the three speakers who came out to our Meet the Needs Day 3. Much valuable information was shared and we had a one-stop shopping experience for the best advice and products to help us live safely and well. Thanks so much to Chef Larry for the delicious, healthy lunch and to all the people who made the day go so well. We greatly appreciate the support of the Senior's Secretariat and the Older Adults Centres' of Ontario Association.
---
Thank You!
The Co-op would like to thank:
Dap Thatch, of DTA and Associates, for donating four cases of water for our Meet the Needs Day 3.
Steve Bean, who diagnosed and fixed a severe plumbing problem at the Co-op!
Lynn Wilson, who donated a door prize to our Meet the Needs Day 3, even though she was hard at work and couldn't attend.
Jim Cruickshank, who loaned us his wheelchair ramp for Meet the Needs Day 3 and for election day, when the co-op was used as a polling station.


---
Update on the Mobile Health Hub
Good news! The District of Muskoka Mobile Health Hub Unit vehicle has been purchased, the Nurse Practitioner has been hired, and the program is set for roll-out at the end of November. We hope to have more information on locations and schedule shortly.
---
Thank You!
What would we do without the assistance of Sterling Cooper who makes sure the Co-op garden is plowed every year? Sterling, we appreciate your dedicated commitment to our garden!
---
Community notices
Holy Manger Anglican Church

Services will be held on the first and third Sunday of each month at 1 pm.
Ryde Free Methodist Church

You may still contribute to the Gravenhurst Food Bank by making your cheque out to Ryde Centennial Free Methodist Church and mark  "Food Bank" on the memo line.
Operation Christmas Boxes: Please return all boxes by Sun., Nov. 15, 12 noon, to this church.
Summerland General Store

The November monthly $20 food basket order is due in cash on Nov. 3rd at 9 am and picked up on November 12th. Bring boxes or bags.


---
Upcoming Events
Bid Euchre – Every Wednesday at the RCC from 1 pm.
VON SMART Exercise program – Every Monday & Wednesday starting at 9:30 am.
Tai Chi and Qigong – Thursdays – 10:30 – 11:30 am – $2
Music – Ryde's Homemade Jam – First Saturday of the month – 7 to 9 pm. Membership required. Family event. Fee: Donation
Monthly Soup & Sandwich Lunch/Art Show – Nov. 8th – 12 noon – $5/person
Ryde Display at the Summit Centre in Huntsville – 19th to Nov. 17th
WISE Seniors' Clubhouse – Nov 6th from 12:30 – 2:30 pm. Free lunch will be provided.
Arthritis Society – Join us for a special program & coffee– Nov. 24th – 2 pm
Surf and Turf Dinner-Saturday, Nov. 28th – Tickets at Summerland until Nov. 26th – 5:30 pm. $25 members


---
The Ryder was brought to you this month by:
Arleigh Luckett, Signing As We Grow

Please click image to enlarge.

.