The Ryder for October 2016
Capital Fundraising Campaign

The elation of owning our own building has not worn off and we continue to bask in the praise of outside agencies and friends, who congratulate us on our achievement. We do still have the "hump" of the $40,000 plus interest financing that we arranged when we made the purchase. The initial payment of $20,000 plus interest, that must be paid at the end of January, presents us with an immediate and urgent challenge. We expect to receive our Charitable Designation any day now. Please consider making a generous donation to the Ryde Co-op, to help us Ryde to the Future! Donation forms can be downloaded clicking here: Donate to Ryde! or speak to any Board member.
---
Ryde Wins a Canada 150 Celebration Garden!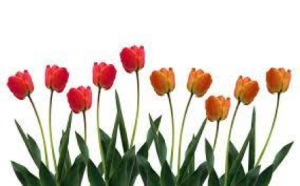 The Ryde Co-op is one of only 150 winners Canaada-wide to win 1000
 tulips in a contest co-sponsored by Vesey's Bulbs, The
 Canadian Garden Council, Canada Post and others. We can
now update our Muriel Fitchett Memorial Garden in front of the Co-op and have a fabulous display in the Spring of 2017 to celebrate Canada's 150th birthday! This calls for a photo op: Please join us on Sunday, November 13th for Soup and Sandwich, our Christmas Bazaar and a group picture at 1:00 pm!
---
Ryde Co-op a Spirit Award Winner!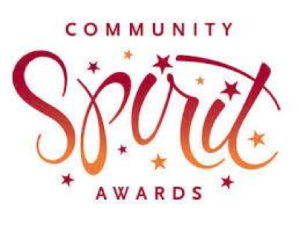 The members of the Ryde Community Co-op have been recognized for outstanding volunteerism and a vibrant community by the town of Gravenhurst for a Spirit Award. Through thousands of volunteer hours, our members have taken a small gathering place and made it an active community hub.
The presentation of the Spirit Award to the Co-op will be held at the Opera House on Wednesday, October 5th at 7 pm. It would be great to have good turn out from Ryde and if you would like to attend, please RSVP to Judy Vanderveer at 705-687-6774 ext. 22
---
Oktoberfest Dinner- Saturday, October 22nd at 5:30pm

Celebrate the Fall harvest with Chefs Larry and Anne's German-themed dinner. Get
your tickets early at the Summerland General Store, or reserve by calling a Board member. Members $10, non-members $15. Will you help with this meal by donating baking for dessert, or by volunteering to clean up afterwards? Contact Judy by emailing here.
---
YWCA Women and Art: Free Lunch and Painting with Nancy Hunter
No experience is necessary for this relaxing and social event. Funding was provided by a joint grant application by the YWCA and the Ryde Co- op to the New Horizons for Seniors program. Monday, October 17 and Monday, November 7 at 10:30am. Registration is limited. Please contact Judy by emailing here.
---
Ryde Christmas Bazaar – November 13th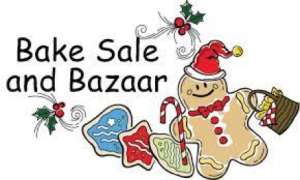 To help raise money to pay for the building and
necessary repairs and renovations, we are holding our first ever Christmas Bazaar on November 13th following
the Soup and Sandwich Lunch at 12:30 pm. Have you
craft items you would like to make and donate? Costume
jewellery for the nearly new table? Are you one of Ryde's excellent bakers who can make goodies for the baking table? Are you a crafter who would like to rent a table? We would like to hear from you! Please call Larry Peck at 705-687-0483
---
Garage Sale Report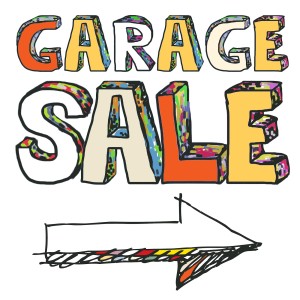 What a fantastic community we have! The donations, the baking and the volunteer labor showed up in fine fashion, and once again we were able to raise over $1000! Thanks to everyone who donated, baked, worked and shopped! The fantastic work team included Jennie, Wayne, Diane, Barb, Brian, Rachelle, Rob and Wendy, and the bakers included Lois P, Iva, Lois I., Barb, Larry, Leslie and Joanne. See you again for our Spring Sale!
---
Tai Chi and Qigong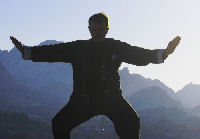 Join Janet Wilcox on Thursdays from 10:30–11:30 am. New participants always welcome. For information email Janet Wilcox
---
Bottle Drive-Saturday, November 26th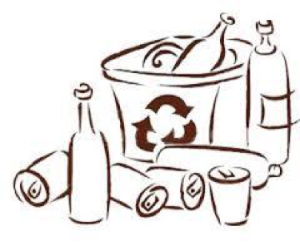 Our building committee has come up with an idea to bring us revenue. On
Saturday, November 26th, 9 am until noon, bring your empty and sorted beer
bottles and cans and LCBO bottles to the Co-op, where the building
committee will take them off your hands and convert them to much needed funds. Start saving those empties and please hang on to them until our collection date. If necessary, pick-up can be arranged on that day. Email Doug to help or donate.
---
Music Night in Ryde- Ryde's Homemade Jam & Sing-Long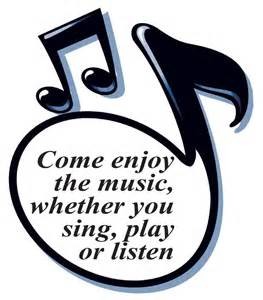 Ryde members are invited to join us Saturday, October 8 th from 7 – 9pm for an evening of great music. Bring your instrument or just come and enjoy. Families welcome. Admission by donation is for members only but new members are always welcome. Light refreshments available. Jams will be scheduled for the second Saturday of every month. For more information, please call Brian Gowanlock at 705-329-4010.
---
WISE Senior's Clubhouse  Friday, October 7th -12:30

The District of Muskoka's WISE Clubhouse welcomes Shirlene Wells, a physiotherapist, speaking on falls prevention. For information call Lindsay at 705-645-2412 ext. 444.
---
Culture Days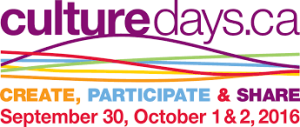 A national celebration of the Arts.
Friday Sept 30th is our Knitting Group at Summerland Store 10 am -1 pm. Saturday Oct 1st  the Co-op will be open as a snack bar to stop in while touring the Barn Quilt trail and lunch 11 am – 2 pm. On Sunday Oct 2nd 1 pm – 3 pm is a free seed exchange at the Co-op. Bring your packages of seeds to share.
 To help with the events please email Judy.
---
Fresh Food Baskets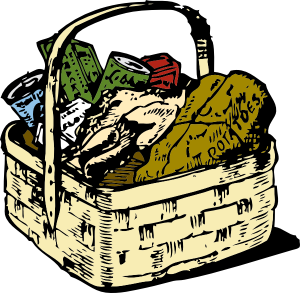 Fresh Food Basket program offered through the District of Muskoka with the support of Carrie and Ron at the Summerland Store. Please drop off your $20 (cash only) to the Store before 10 am on Tuesday, September 27th. Pick up will be on Thursday, October 6th in time for Thanksgiving.
---
On-line Auction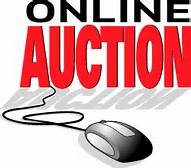 We will be holding an on-line auction from November 12th  – 27th  .
We are looking for donations of quality items, such as collectables, one of a kind, etc. Pictures of the items will be posted on a Facebook page for bidding during the auction.
 Email Diane Duffy for more information.
---
Thank You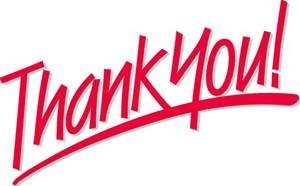 Thank you to Cliff Fitchett and Richard Hearne for septic tank work, James Cruickshank for legal advice, Sterling Cooper for checking the Co-op boundaries & Michelle Meadows from Muskoka Yarn Connection for donations to the Christmas Bazaar. Congratulations to Iva Break for being the first to renew her membership for 2017.
---
Upcoming Events
Bid Euchre – Every Wednesday at the RCC from 1 pm.
VON SMART Exercise program – Every Monday & Wednesday starts at 9:30 am. No class Monday Oct 10th 

Tai Chi and Qigong – Thursdays – 10:30 – 11:30 am – $2
WISE Seniors' Clubhouse – Oct 7th & Nov 4th from 12:30 – 2:30 pm. Free lunch will be provided.
Ryde Knitters and Hookers – Fridays at Summerland – 10 am – $2
Ryde's Homemade Jam & Sing-A- Long – Oct. 8th – 7 – 9 pm. Admission by donation.
Oktoberfest Dinner-Sat Oct 22nd 5:30pm. Members $10, non- members $15
Free Woman and Art Lunch & Workshop-Mon. Oct 17th & Nov 7th 10:30am
Soup and sandwich lunch 12:30pm & Christmas Bazaar – Nov. 13th
On-line auction Nov 12th – 27th
Fundraising Progressive Dinner 
Stay tuned for more info. Tickets $50


---
Community Notices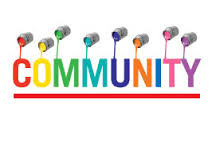 Holy Manger Anglican Church
Special Thanksgiving service Oct 2nd at 1pm. Refreshments. Please bring an item for the food bank.
Services will be held on the first & third Sunday of each month at 1 pm
Ryde Free Methodist Church
We will be ordering the Operation Christmas Child shoe boxes soon, if any one would like one. Full boxes will need to be returned by Nov 13th .
Summerland General Store
The October monthly $20 food basket order is due in cash on Sept 27th at 9 am and picked up on Oct 6th . Bring boxes or bags. Download the schedule here Fresh Food Basket Ryde 2015-2016


---

The Ryder was brought to you this month by:

Muskoka Seniors


Please click image to enlarge