The Ryder for September 2014
Our 135th Celebration ~ Wasn't That A Party?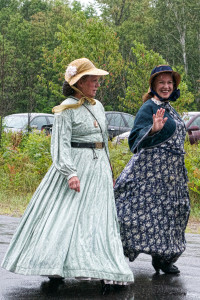 Our big day arrived, wet but wonderful and what a celebration it was! The resilient people of Ryde arrived despite the rain, and enjoyed a fabulous parade, excellent food, historical displays and inspiring speeches. What made this day so special was the way that community members donated their talents so generously in an old-fashioned spirit of togetherness and mutual support. For example, having Cliff Fitchett's steam engine – (a huge attraction!) – required a carefully co-ordinated team effort working behind the scenes. It was the same story with the parade! Doug Taverner and his team created a memory that will last for years to come. Thanks to Larry Peck, Janet Merkley and many others, we have a new museum to grace our building.
Chefs Anne and Larry kept our tummies happy, and Steve Bean and his crew made sure the parking lot ran smoothly.
It is always dangerous to create a thank you list in a case like this, when there were so many involved, but we would like to mention the Town of Gravenhurst, Hammond Transportation, Wayne's Tires, Muskoka Springs, The Donkey Shack, MMS disk jockey services and Darren Bunker. Please remember the Shriners when making your charitable donations. We really appreciate all of the individuals who worked so hard and the clubs and groups that participated in the parade.
On Sunday, September 17 a special Chu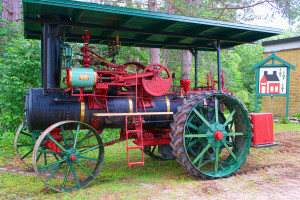 rch Service was held at the Ryde Centennial Free Methodist church to honour the diverse faiths of the founding families. The Ryde 135 celebrations and the barn quilt trail show what this community is capable of! Why not get involved with the Co-op and help us launch a new annual Ryde Heritage Day on the third Saturday of August in 2015? Plans are already being made and we'd welcome anyone who would like to become involved.
---
All Candidates Meeting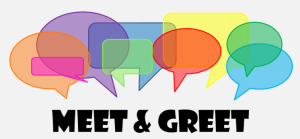 Here is your chance to get up close and personal with the people who will run our town. We will be extending the invitation to local and district candidates. Ryde has its own unique issues and we want to make sure our voices are heard. At the time we went to print, the September 17th date had not been confirmed. Please check the Ryde Co-op calendar on the website.
---
Pasta Dinner!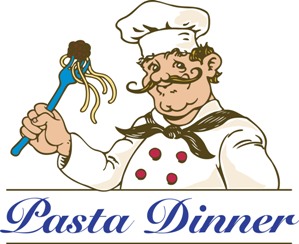 Here is the scoop – Chef Larry has created homemade tomato sauce! Join him at 5:30 pm on Sept. 20th for a pasta dinner complete with salad, garlic bread and homemade desserts! Mamma Mia! Tickets are available now at the Summerland General Store. Don't delay – get yours today! If still available, tickets will be sold at the door starting at 5 pm.
---
Food and Agriculture Charter Workshops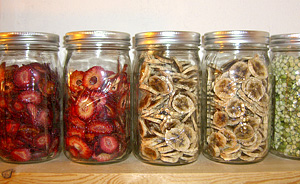 Good news; the Charter workshops are back! Working in partnership with the District of Muskoka's Draft Food and Agriculture Charter, we are pleased to present these sessions which teach us how to be more self-sufficient and resilient, while promoting local food. Our first workshop is Dehydrating, with Arleigh Luckett. Learn to dry a wide spectrum of harvest foods, to safely and economically enjoy nutritious snacks all winter. Jerkies, herbs, leathers and more will be covered. An opportunity will be provided to take advantage of a bulk order of dehydrators. If the weather is suitable, solar ovens will be demonstrated. Light refreshments and samples will be provided. Pre-registration is required – call Judy at 705-687-2406. Upcoming workshops will feature Maureen and Dave Wilson with more ways to Preserve the Harvest (October 5), Laura Gilmour, returning for Fall Foraging (October 19) and TBA (November 2).
---
Fresh Food Baskets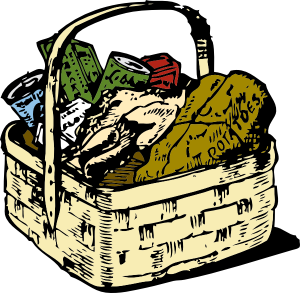 If you would like to participate in this popular program, the fee is $20 cash per basket. There is at least a $30 value in these boxes. The funds are payable at the Summerland General Store before Tuesday, September 30th, with the pick up on Thursday, October 9th. A big thank you to Carrie Marriott and Ron Post for their dedication to this worthwhile program. To get your own copy of the downloadable Food Basket schedule, please follow this link: http://bit.ly/1zYziH2
---
WISE Clubhouses

The second and fourth Fridays of every month will be very special, as the Ryde Co-op is now sponsoring Sandra Winspear's well-known Clubhouse program. These sessions will replace our Lunch and Learns. For only $3 per person, participants can prepare and share a healthy meal with an educational program in a friendly atmosphere. Please call Sandra (705-644-4397) or Judy (705-687-2406) for more information.
---
Free SMART Fitness Classes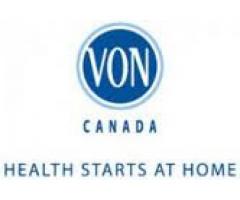 The Ryde Co-op is very pleased to announce that we have another trained volunteer VON instructor. Welcome Barb Taylor! Do you know that there are currently no classes in town, as the VON could not find volunteers, but our little community has trained three people! That is a feather in our cap. New members (age 55 plus) are always welcome. We meet every Monday and Wednesday morning at 9:30. Pack your running shoes and your water bottle. For more information please call Barb, Beckie or Judy. The North Simcoe Muskoka LHIN and the Ryde Co-op make this program possible.
---
Meet the Needs 2

Whoever said that there is no such thing as a free Chef Larry lunch, doesn't know the Ryde Co-op! Thanks to a grant from the Older Adult Centres' Association of Ontario, we are able to once again offer a Meet the Needs Day. This is a one-stop opportunity to come to the co-op for information about safety and health, and enjoy a free lunch as well. New this year: 50¢ hair cuts courtesy of Johnny Ahsome! Stay tuned to our website and next month's Ryder for more details. Please call Judy at 705-687-2406 to help organize the day, or for more information.
---
Upcoming Events
• Bid Euchre – Every Wednesday at the RCC from 1 pm.
• VON SMART Exercise program every Monday and Wednesday starting at 9:30 am.
• Sept. 12th & 26th – Seniors' Clubhouse – 12:30 – 3 pm – Pre-registration is required
• Sept. 17th – All Candidates Meeting – 7 to 9 pm
• Sept. 20th – Pasta Dinner – 5:30 pm – Tickets required – Available at Summerland
• Sept. 21st – Dehydrating Workshop – 1 to 3 pm – Pre-registration is required
• Oct. 4th – Pancake Breakfast – 9 am – No tickets required
• Oct, 5th – Preserve the Harvest Workshop – 1 to 3 pm – Pre-registration is required
• Oct. 16th – Meet The Needs Day 2 – 11 am to 3 pm
• Oct 18th – Members Only Prime Rib Dinner – 5:30 pm – Tickets required – Available at Summerland
• Oct. 19th – Fall Foraging Workshop – 1 to 3 pm – Pre-registration is required
• Oct. 21st – Baking With Beckie
Remember to submit news items to the Ryde Co-op for the next Ryder Newsletter by September 21st.
---
COMMUNITY NOTICES
• Holy Manger Anglican Church – service first and third Sunday of each month.
• United Church Charge: Harmony, Barkway & Muskoka Falls – There will be a corn roast following the 11 am service at Muskoka Falls. All are welcome. Please bring a lawn chair.
• Ryde Free Methodist Church
• Sunday School for ages 6-16 returns on Sept. 7.
• Annual Sunday School / Church Picnic, Sun., Sept. 7, immediately after church.  Please bring food to share, folding chairs, and come dressed for being outside.  In case of rain, it will be held inside.
• Friday, Sept. 12, 7:00-9:00p.m. the youth group for ages 12-16.  Questions?  Please call Frank Lutzi at 705-687-8300.
• Summerland General Store
• Pickup for September food basket is September 11th after 2 pm – bring boxes or bags.
• The October monthly $20 food basket order is due by Sept. 30th at 9 am and picked up on Oct. 11th.
---
September Sponsor of the Month