The Ryder for September 2015
Status of Ryde School
Since the general meeting held on August 8th we have been able to confirm with the Town of Gravenhurst the membership of the Ryde Co-op voted to support the Town in the purchase of the Ryde School building and property. The membership voted by secret ballot with a clear majority agreeing to contribute a percentage of the purchase price up to $50,000 and to accept the transfer of ownership from the Town to the Co-op when the property is purchased. At this meeting we were also pleased to announce that pledges have been made that should cover the $50,000. A Building Fund Campaign will be launched once the school has been purchased.
At the August 25th planning session, the Gravenhurst Council received a recommendation from Senior Staff to make an offer to purchase Ryde School from the Trillium Lakelands District School Board. A great deal of time and effort has been put into this recommendation both by RCC Directors and Scott Lucas, the acting CAO for the Town. If the School Board does not accept the offer made by the Town and according to the current legislation that regulates this sale, both parties have 30 days to negotiate a mutually acceptable price. You may download the document in its entirety by clicking here
The Ryde Co-op has received an Enabling Accessibility Grant from the federal government. This grant is for a new front door, permanent wheelchair ramp and further updates to the washrooms so we meet the standards for accessible access.
More good news for the community was shared – the Co-op has been confirmed as one of the sites selected to receive regular visits from the new Mobile Health Unit scheduled to launch later this fall. We will be sharing more information, as it gets closer to the launch date.
---
Ryde Barn Quilt Display – Now at the Canada Summit Centre
The Ryde Heritage Committee has been honoured with the opportunity to showcase our barn quilts at the Huntsville Summit Centre for three months starting Wednesday, August 19th. For this event, ten brand new quilts have been created in fabulous new colours selected by Micki and Heather at Colour N' Light (Benjamin Moore, Gravenhurst and Bracebridge). Come out and see our wonderful quilts. These new quilts are for being offered for sale to benefit the Co-op. Everyone is welcome to our barn quilt reception celebrating Culture Days, to be held upstairs in the Canada Summit Centre, on Friday, September 25th, from 4 until 6 pm. Chef Larry will be preparing some light refreshments for this event.
---

Solar Energy Proposal Meeting
The Ryde Community Co-op currently holds a 15% equity ownership stake in two solar energy contracts granted to Rising Sun Community Power Corp., a company run by Jonny Godfrey – a longtime seasonal resident in our community and member of the Co-op. Once up and running these projects will give the co-op an ongoing income for 20 years.  Jonny will be speaking following the pasta dinner about new projects he is starting up in hopes that the Co-op membership will see fit to support these as well.   Specific information about this new opportunity for additional income for the co-op will be available at the meeting.  The deadline for submission of the new projects is September 30th. The meeting will start shortly after dinner between 6:45 and 7 pm. An information package will be available by email or from Summerland General Store before the meeting date.
---
NEW … Dinner Tickets
We are trying something new to ensure everyone has a place at our tables. Meal tickets will be on sale until the Thursday evening before a meal. We will use the number sold or reserved at that time as the number of meals to prepare. This could mean that no tickets would be available after Thursday evening either at Summerland or at the door on the day of the dinner/event.
---
  Pasta Dinner
Our first dinner for the fall will be held on Saturday, September 19th starting at 5:30 pm. Chef Larry is planning a delicious sounding menu which includes pasta with choice of sauce, garlic bread and salads. Desserts will be butter tarts but we would welcome some homemade desserts to accompany them. If you would be willing to bake for this dinner, please let Jennie know by calling 705-687-5234 or clicking here to email the Ryde Co-op. Tickets will be on sale until September 17th. Don't wait to pick up your tickets at the Summerland Store – only $10 for members and $15 for non-members.
---
 September Fresh Food Baskets
The Fresh Food Basket program is offered to us through the District of Muskoka. It promotes good nutrition and good value. Please pay at the Summerland General Store before Tuesday, September 1st, with the pick up on Thursday, September 10th. Thanks to everybody who supports this program, but especially Ron and Carrie! Download your schedule here: Fresh Food Basket Ryde 2015-2016
---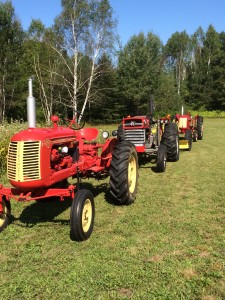 Ryde's Heritage Day
The small but mighty organizing Heritage Committee would like to thank the many hard-working volunteers who helped to create a wonderful community event. There is always a danger of leaving someone out when we have so many helpers, so if we have forgotten someone, please let us know!
Thanks go to Chefs Larry and Anne, and their helpers, Linda Hearne, Jim and Jennifer Sanderson, Jill, Joan Clifford, Brenda Bates, Rick Nice, and Beckie Fitchett. We had a fantastic parking crew with John Havenaar, Steve Bean, Gerrard Newman, Steve Hart and Richard Hearne. Jennie and Doug took care of ticket sales, while Ivan Speicher and Dave Pegg were on security. Amy, Judy and Tracy were busy making sure things ran smoothly. Janet Merkley, Larry, Janet Wilcox and Anne set up the museum room. We had wonderful entertainment by Iva and Richard Break, Sue Ward and oth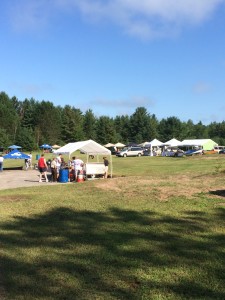 ers. Muskoka Springs donated 12 cases of water. The committee is very grateful to the Cooper family, and Bruce Stephenson for permission to use their properties for parking and access. We thank the Parks crew from the Town of Gravenhurst for their help with tables, barriers and garbage cans. We are very grateful to the vendors who rented space from us, and to the people who contributed displays and vehicles, and especially to Ashley Miller who is donating 40% from her Tupperware sales. Thanks to all of our wonderful sponsors, including Foodland Ontario. Dave and Tracy from Riverside Rentals went above and beyond to help us with the tents, set up and logistics. The day was such a great success and we are already looking forward to planning next year's event. If you have ideas or suggestions you would like to share, please contact Judy Campbell at 705-687-2406 or email us by clicking here. Events like this need volunteers! Please consider helping us organize this wonderful community event by joining the planning committee.
---

WISE Clubhouse for Seniors
The Seniors Programs and Services Team from the District Municipality of Muskoka will be hosting a W.I.S.E. Clubhouse on Friday, September 4th at the Ryde Community Co-op from 12:30 pm – 2:30 pm.  A light lunch will be provided, free of charge.  Come out to hear about types of immunizations available to seniors and a new campaign called "It's Not Right".  If you have any suggestions for speakers, please contact us. If you are seeking information on services available to seniors, please contact Joan Clifford at 705-687-3505 or Susan Ward at 705-687-4553.
---
 Ryde Co-op's Third Annual Meet the Needs Day
Once again, the Ryde Co-op has been successful in obtaining funding from the Senior's Secretariat for a free senior's information fair to be held this October 15th. This wonderful event features over a dozen service providers, free lunch, free transportation and a chance to win prizes. We are still putting the program together, but so far we are offering seminars on how to receive more government benefits, winter safety, a blood pressure clinic, and much more.
---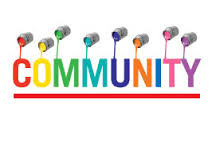 Community Notices



Holy Manger Anglican Church
Services will be held on the first and third Sunday of each month at 1 pm.
Ryde Free Methodist Church
Church and community picnic is Sunday, Sept. 13, after the morning service.  Please come dressed for an out-door picnic.  Food to share would be welcomed, too.
Summerland General Store
The September monthly $20 food basket order is due in cash on Sept. 1st at 9 am and picked up on September 10th. Bring boxes or bags.


---
 

Upcoming Events
Note: Soup and Sandwich Lunch resumes in November
Bid Euchre – Every Wednesday at the RCC from 1 pm.
VON SMART Exercise program – Every Monday & Wednesday starting at 9:30 am.
Tai Chi and Qigong – Thursdays – 10:30 – 11:30 am – $2 Note: canceled Sept. 17th & 24th – resumes Oct. 1st
Ryde Display at the Summit Centre in Huntsville – 19th to Nov. 17th
WISE Seniors' Clubhouse – Sept. 4th from 12:30 – 2:30 pm. Lunch will be provided.
Internet Café Biweekly – Sept. 14th & 28th – 10:30 – 1:30 pm – $2
Pasta Dinner – Sept. 19th –Tickets at Summerland until Sept. 17th – 5:30 pm for dinner with a short meeting to follow at/close to 7 pm – $10 members
Ryde Culture Days Reception – Summit Centre in Huntsville – Sept. 25th 4 – 6 pm
Meet The Needs Day #III – Oct. 15th – 10 am to 2 pm – enjoy a free lunch!


---
The Ryder was brought to you this month by:
Ernest Merkley, Ernmer Construction
Please click image to enlarge.